Have you ever looked up at the end of the day, and thought, man, I didn't get to the gym today? We've all been there, but now with at-home workouts, our options are endless. But if you're like us, and you're just not up to doing a full body workout on your mat, don't stress. We've got you covered. We found super easy-to-follow YouTube workouts to help!
Meet Dayana Wang
Dayana Wang is a fitness influencer who has a sizable following. With over 30k subscribers and two million views and counting, she's what her fans are calling "UNDERRATED." But to that, she has the PERFECT response: "I'll get there, because of lovely people like you showing appreciation! ❤️" Isn't she the sweetest?!
Well, so we perused through some of her videos and just like her fan alluded to, we found gold. For us, when we don't feel like working out the last thing we want to do is complete a fitness routine. But Wang makes it quick with workouts at 12 minutes and under, and simple to follow with cues for when to change movements. PLUS, you can do the following workouts right from your bed!
Working Out On Those Lazy Days
She is revolutionizing the lazy day workout and we love it! With Wang's goal "to create home workouts available for everyone, everywhere," we think she is excelling. As a "qualified Level 2 Gym Instructor" and a student, studying Personal Training and Nutrition, she recommends eating a healthy and balanced diet in addition to moving your body.
Revolutionizing The Bed Workout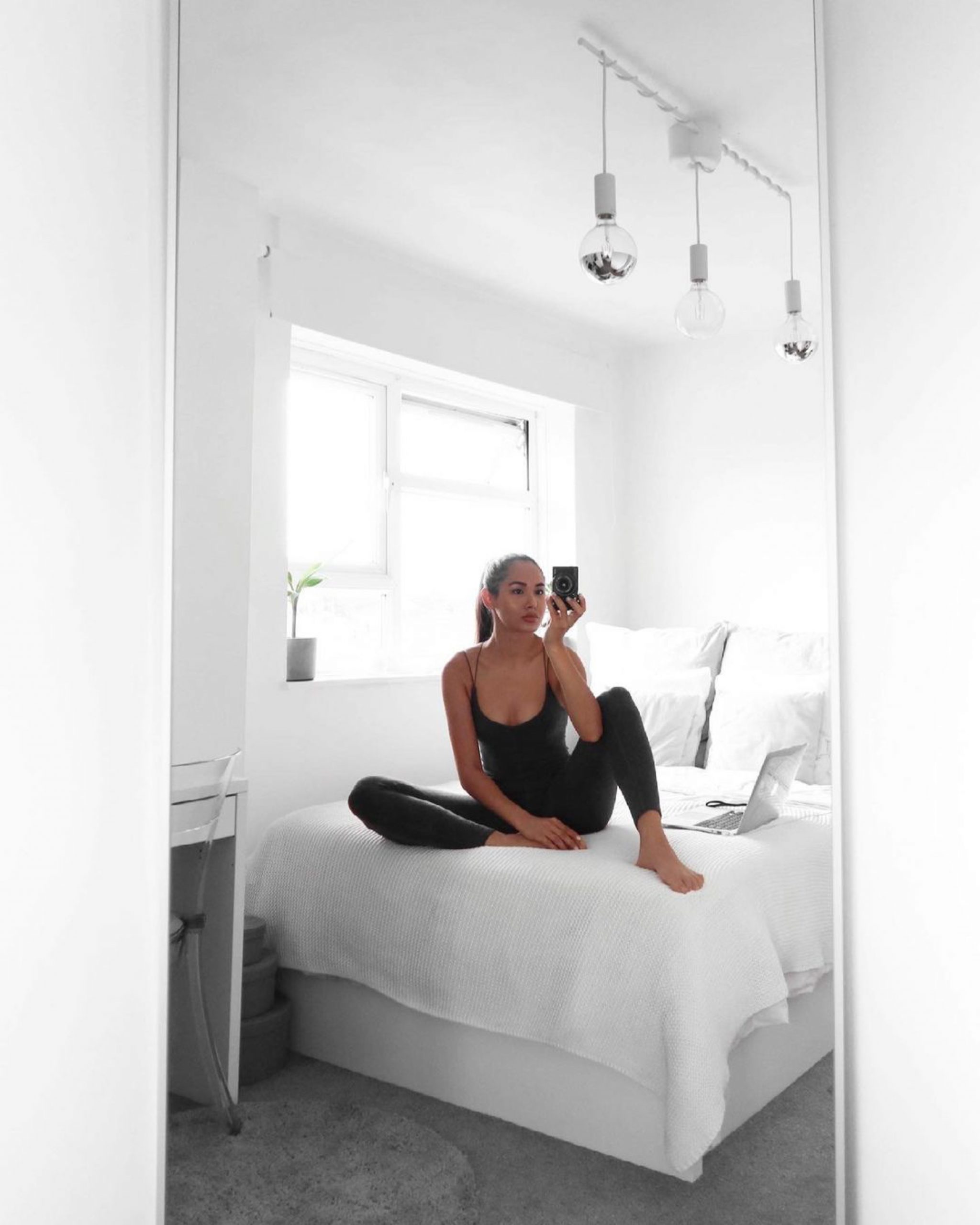 She has a whole series called Bed Workouts, so we've gathered a sampling of 10 – 12 minute workouts you can try tonight. And if you want, put on that show you've been binge watching. You can do it at the same time, we promise!
Try Dayana's workouts on the next page. But beware, by the end (if not sooner), you'll definitely feel the burn!