In November 2019, Gabrielle Union vacated her position as judge on NBC's America's Got Talent with outlets reporting her departure was due to racist and offensive behaviour behind the scenes. She was dismissed after the conclusion of the 14th Season alongside co-judge, Julianne Hough. After a long-standing silence on the issue, she opened up to Variety about toxicity in the workplace on set of America's Got Talent.
America's Got Talent is a show seen as a beacon of talent, diversity and fulfilment of dreams. It is difficult for anyone to fathom the extant toxicity transpiring out of the public eye. The reality of it is much a surprise to us as it was for Union who was unfortunately met with first-hand experiences.
The former judge recounted her ordeal following Simon Cowell's smoking on the first day on set, smoking, which is illegal under public health laws. Having a sensitive respiratory system, inevitably, she fell ill from exposure. She said, "I couldn't escape. I ended up staying sick for two months straight. It was a cold that lingered, and turned into bronchitis, because I couldn't shake it. It impacted my voice, which affects my ability to do my job." A complaint was made and the matter was however addressed.
Union also told of a joke by former host of NBC's The Tonight Show and guest judge, Jay Leno. Sighting a painting of Cowell and his dogs, he quipped that the animals looked like food items at a Korean restaurant. The joke is a nod to the stereotype that Asians eat dog meat. As someone with high regard for Leno, she was unsure on how to react and did not raise the joke she found "so widely racist" with him directly. Reporting the issue to the appropriate persons, the response was that it will be edited out.
"You cannot edit out what we just experienced. There is not an edit button in my brain or in my soul. To experience this kind of racism at my job and there be nothing done about it, no discipline, no companywide email, no reminder of what is appropriate in the workplace?"

Gabrielle Union Breaks Silence on 'America's Got Talent,' Works Toward a More Inclusive Hollywood, variety.com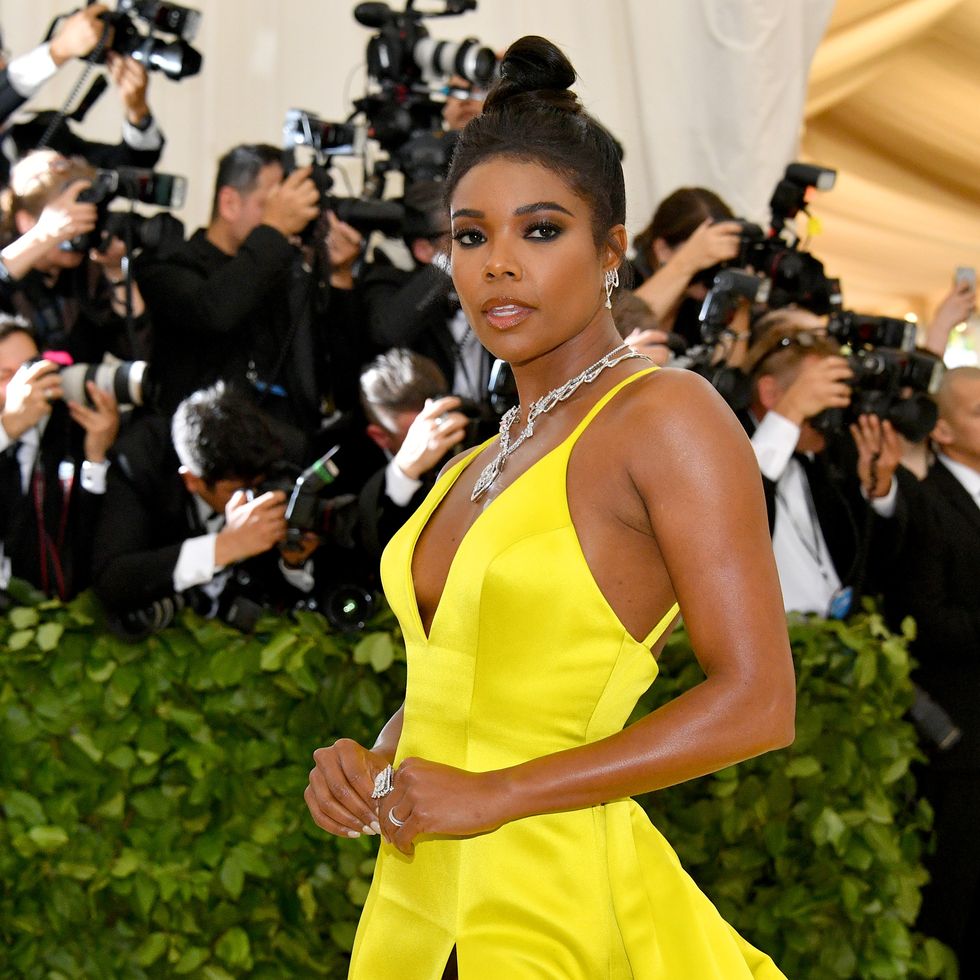 Another incident is that of a caucasian male contestant whose act required quick transformations into various singers. While impersonating a black singer, he put on black gloves which Union detected as an expression of black face. Union took steps to have this taken up. Then, she began "waiting for there to be some mechanism that kicks in, to protect an audience of 4,000 people in a Pasadena auditorium that just watched that — all of the production, all of the other contestants, the judges. There was nothing in place."
Variety also claimed to receive reports from sources that Union suffered criticism for her hairstyle choices as being "too black." Union however declined to comment on this point.
In response to Union's Variety story, Fremantle, Syco and NBC released a joint statement of results regarding the investigation into issues raised by Union. The statement reads "Through the investigation process, it has been revealed that no one associated with the show made any insensitive or derogatory remarks about Ms. Union's appearance, and that neither race nor gender was a contributing factor in the advancement or elimination of contestants at any time."
As part of her Variety story, Union made it clear that her goals are "real change — and not just on this show but for the larger parent company" and "to create the happiest, most high-functioning, inclusive, protected and healthy example of a workplace."