Not only is Tracee Elliss Ross the quintessential TV mom of the 21st Century, to the tune of "Blackish" (not to mention everyone's girlfriend from the hit 90s sitcom "Girlfriends,"), but she is also the daughter to the ultimate diva, Diana Ross. This can be the only explanation. She is the epitome of high fashion and relatable AF at the very same time.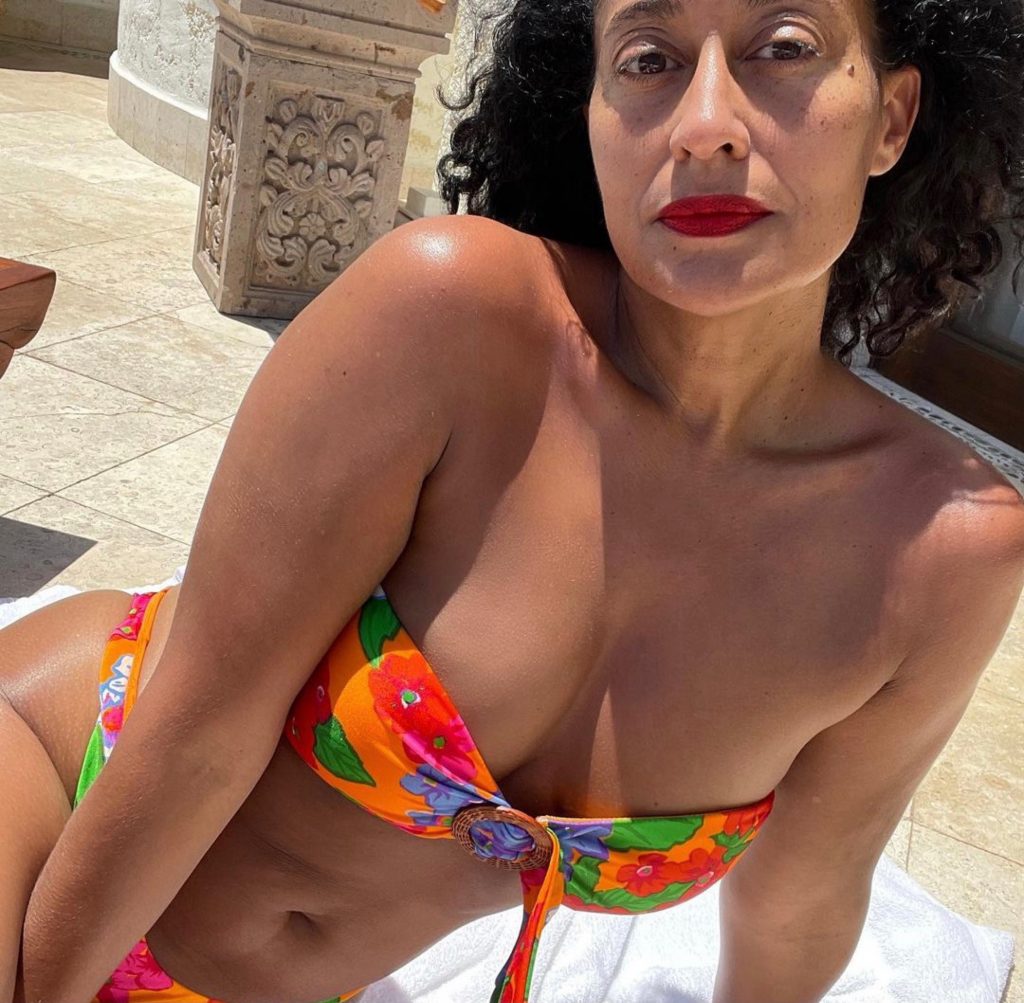 She has over 10.4 million followers on Instagram, alone, and after scrolling through her feed, you'll understand exactly why. She is not afraid to speak her mind — and be funny, and be charming, and be fashionable, and be silly, and be everything in between.
So recently, when she posted an Instagram Reel about being poolside, we could not get enough. She has gorgeous naturally curly hair and so, of course (when she's having a good hair day), there would be some debate about whether or not she should dunk her head under water, just for some social media content. Watch below, to see what she decides, but make sure to watch until the very end.
We hope you enjoy this as much as we did! xo