The cover story of the July 2020 Issue of British Vogue honours essential workers in the UK risking their health and lives as they labour at the front lines in the midst of the Coronavirus pandemic. Their hard work keeps the nation alive, ensuring the safety of the populace. In particular, Narguis Horsford, Anisa Omar and Rachel Millar appear on three covers. Whenever UK residents converge at their windows at 8pm to offer rounds of applause, they clap for key workers like Narguis, Anisa and Rachel — train drivers, store workers and NHS workers. For Vogue, the trio share details on a day in their lives as key workers.
Narguis Horsford, Train driver.
Working for Transport for London for 10 years, each day in Narguis' life is never the same. She says, "I drive the train for approximately three to four hours before being relieved for my break. Then it's back out for two to three hours of driving before the end of my shift. Every journey is different, and I always have to remain focused and be prepared to react to any situation or incident." As a key worker in the ongoing pandemic, Narguis does not think herself a hero saying to Vogue, "I am no hero, but I'm proud of being a train driver and the essential role we are playing during the coronavirus crisis. Our services are vitally important to keep London moving throughout these unprecedented times and maintaining safety, to ensure our key workers can get to where they need to be to provide the services that are required." She does fondly remember a day she was honoured on the job. "I remember one morning at Barking as I was changing ends, a lady smiled at me and said: "Thank you, driver". I smiled and said "You're welcome". I felt such a sense of pride." As a frontline worker, Narguis has to distance herself from her family in case she gets infected which deeply worries her grandmother.
Anisa Omar, supermarket assistant.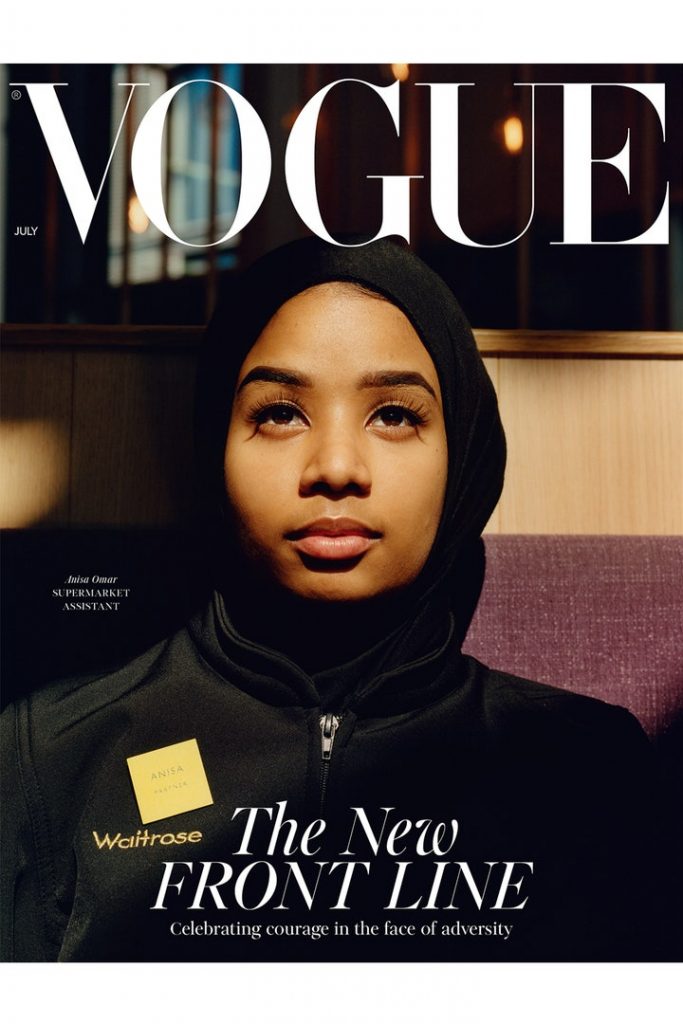 Anisa is only a year old at her job and despite the lockdown, she puts on her uniform everyday as her work is essential. She lives with family and knows her work is risky but still manages to maintain a positive attitude. Anisa says, "You're putting yourself at risk by being at work, but it's worth it because you're helping people. If you show in your face you feel some type of way about the pandemic, it shows to customers. If I can put a smile on someone's face because I'm smiling, that's amazing for me. That's all I need." Serving at the frontlines, she has noticed a shift in customers' behaviour towards supermarket assistants. "But now they're a lot more understanding. They understand that we're here all the time, and they don't have to leave their houses. People are a lot nicer, they're warmer." Anisa believes a job as a supermarket assistant is "more than just a job now."
Rachel Millar, mid-wife.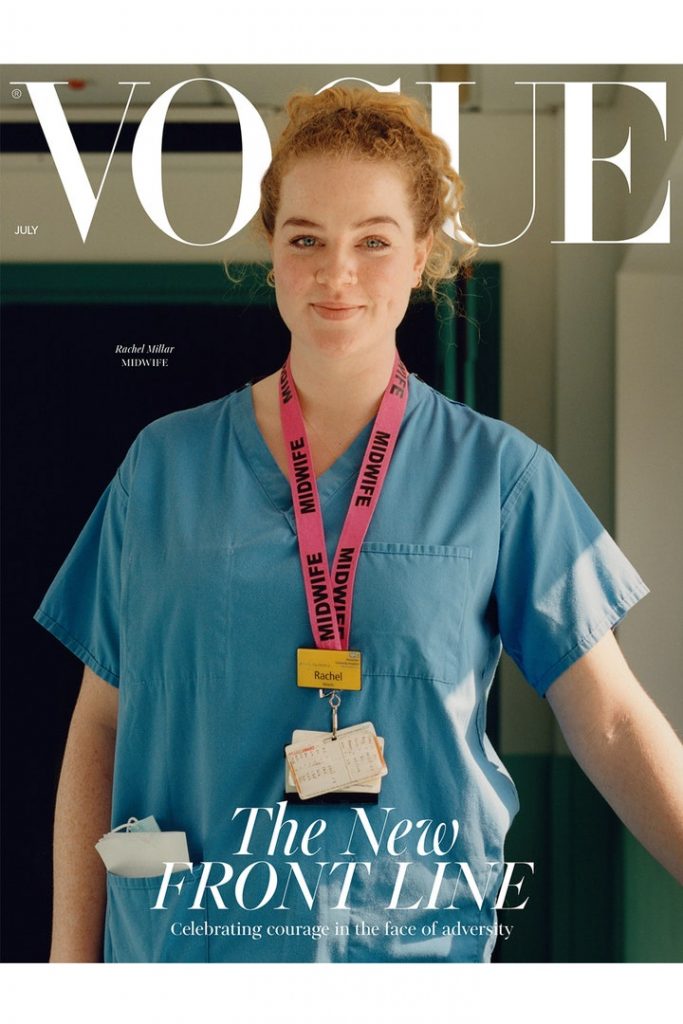 Rachel has worked as a mid-wife for three years with different weekly schedules. She says, "Every week is different. I could be doing night shifts in the birth centre, antenatal clinics seeing women throughout their pregnancies, or postnatal home visits – checking in on couples who have recently left the labour ward with their newborns. I also do on-calls for the home birth team which last 24 hours (from 8am to 8am the following day)." Recently, she became a recipient of the goodwill and humanity of social media after having her bicycle, her mode of transport to work, stolen. A friend of hers gathered a hefty monetary donation and through Twitter, she was gifted a brand new electric bike. Rachel hopes, "After the 8pm clapping and free meals fade, I hope that the NHS won't be forgotten."
Watch a video of the trio below.
What do you think of their stories? Comment below!