When women come together, they can become a force for change, a loud sound that triggers a movement; it is the recognizance of this power that birthed the #ShareTheMicNow Campaign.
Tomorrow, June 10th, 40 black women will speak from the Instagram accounts of 40 white women to amplify and magnify their voices for the #ShareTheMicNow Campaign. In pairs of 1 black woman and 1 white woman, the white woman will yield her Instagram audience to her partner to share her own voice with the audience for the day.
#ShareTheMicNow was created by Bozoma Saint John, Luvvie Ajayi Jones, Glennon Doyle and Stacey Bendet Eisner who visualised the potential of the exchange. The campaign statement reads "The intention of this campaign is to magnify Black women and the important work that they're doing in order to catalyze the change that will only come when we truly hear each other's voices."
Black women involved in the campaign include Lindsay Peoples Wagner, Myleik Teele, Bozoma Saint John, Tarana Burke, Luvvie Ajayi Jones. Some of the white women letting go of their Instagram accounts for the day are Diane Von Furstenburg, Chelsea Handler, Kourtney Kardashian, Alex Morgan, Megan Rapinoe, Julia Roberts and more.
Alongside the 80 women designated to participate in the campaign, there is an open invitation to black and white to women search their relationship circle for partners and join in to #ShareTheMicNow.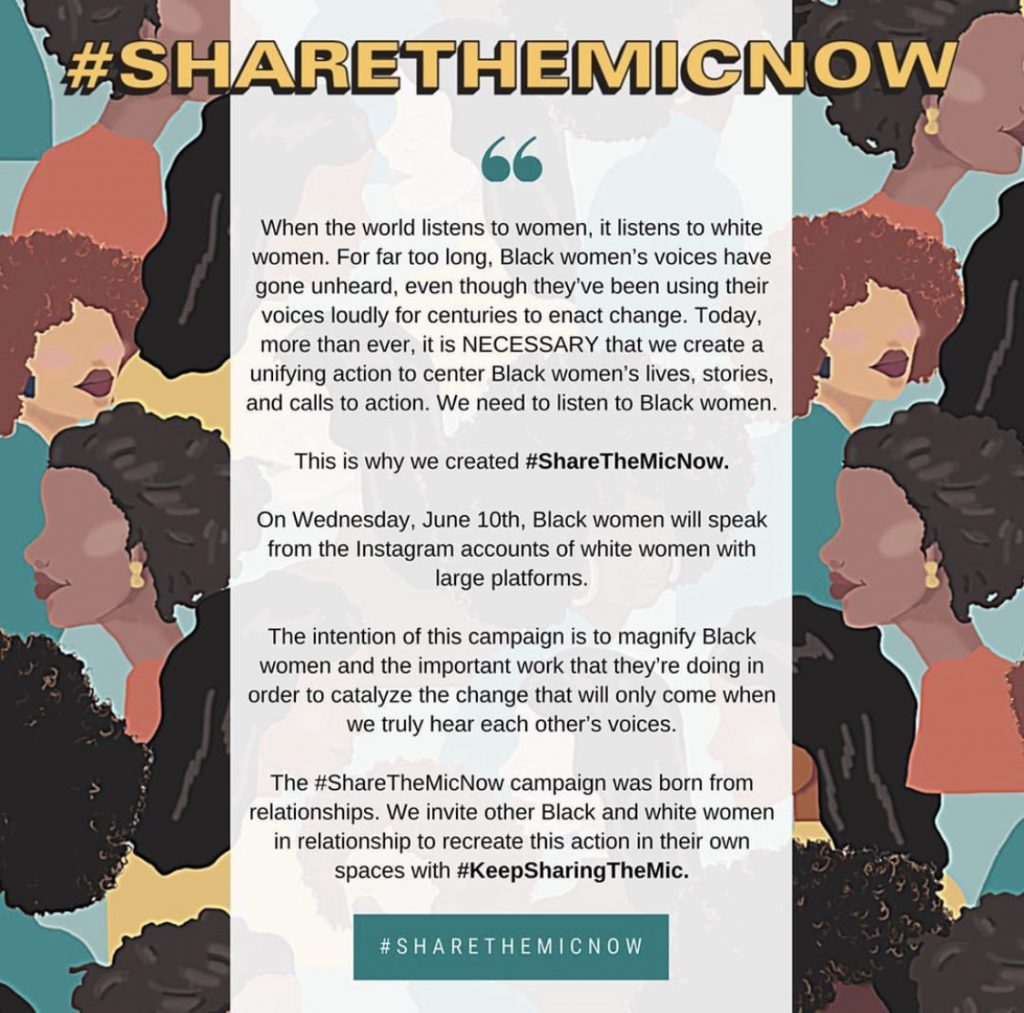 Which Instagram exchange are you looking forward to most? Comment below.