Eniko Hart & Kevin Hart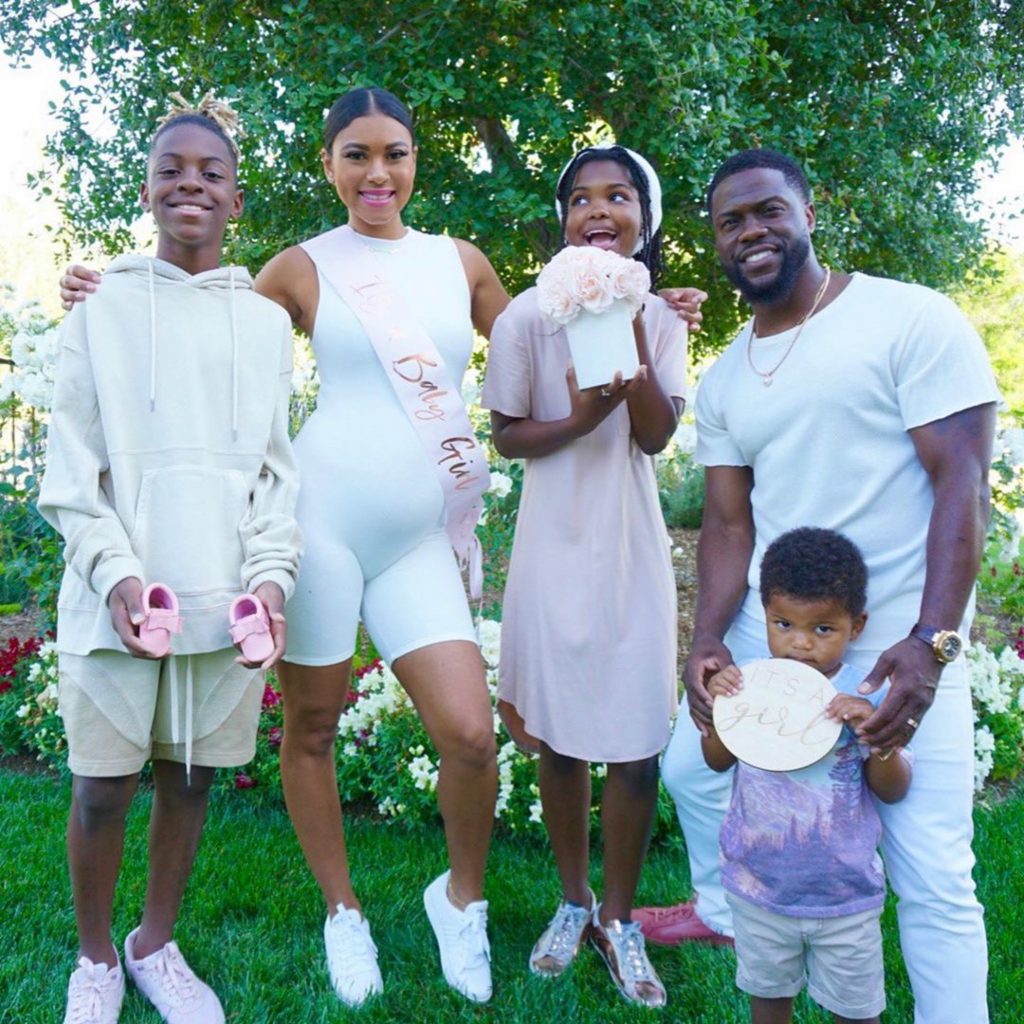 It's a party of 6 for the Harts! On September 29th, Eniko gave birth to a baby girl, Kaori Mai Hart, her second child with Kevin Hart. The couple share Kenzo Kash Hart, 2. Kevin has Hendrix, 12, and Heaven, 15, from a previous relationship.
Donald Glover & Michelle White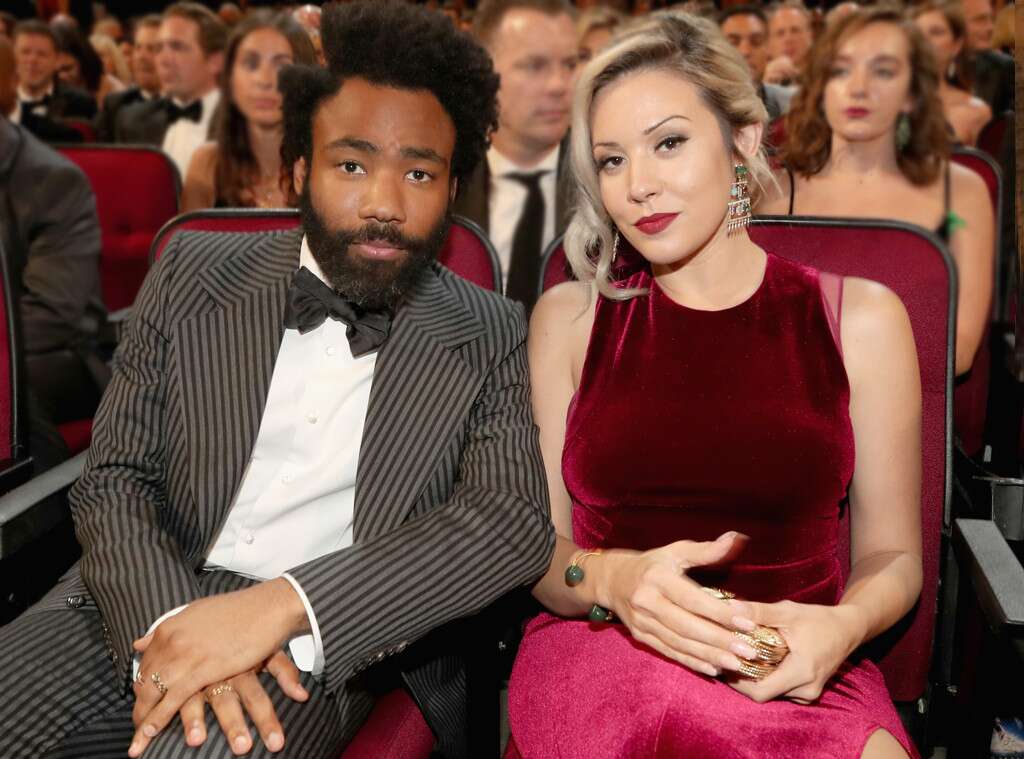 Atlanta star, Donald Glover and his wife, Michelle White, have welcomed their third child together. The newborn has been named after the rapper-actor's father, Donald Glover Sr., who died in 2018.The couple have two other sons—Legend, 3, and Drake, 2.
Usher & Jenn Goicochea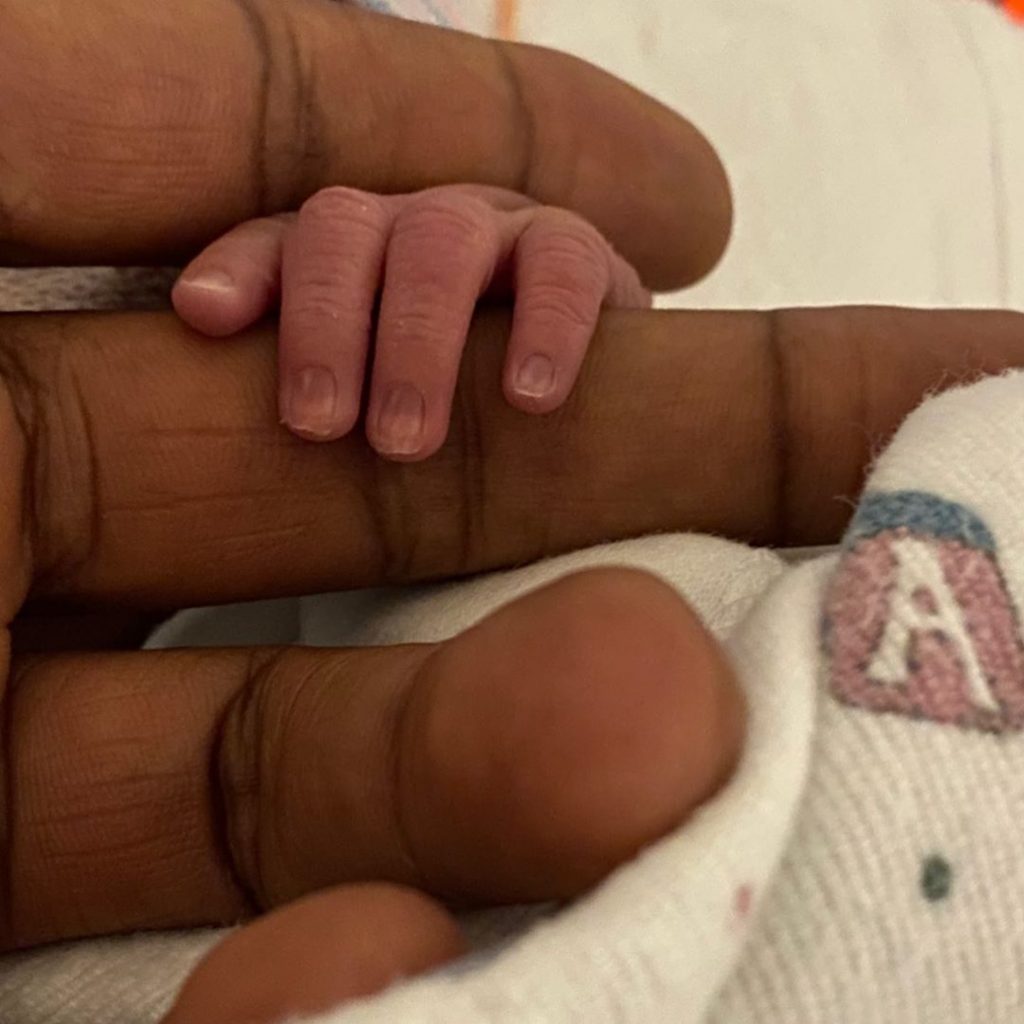 "We are feeling feeling blessed and full of love with the arrival of our beautiful baby girl, Sovereign Bo Raymond," Usher, 41, wrote in an Instagram post. The Grammy winner is already father to two sons — Usher, 12, and Naviyd, 11 from his previous marriage to Tameka Foster.
Amanda Seyfried & Thomas Sadoski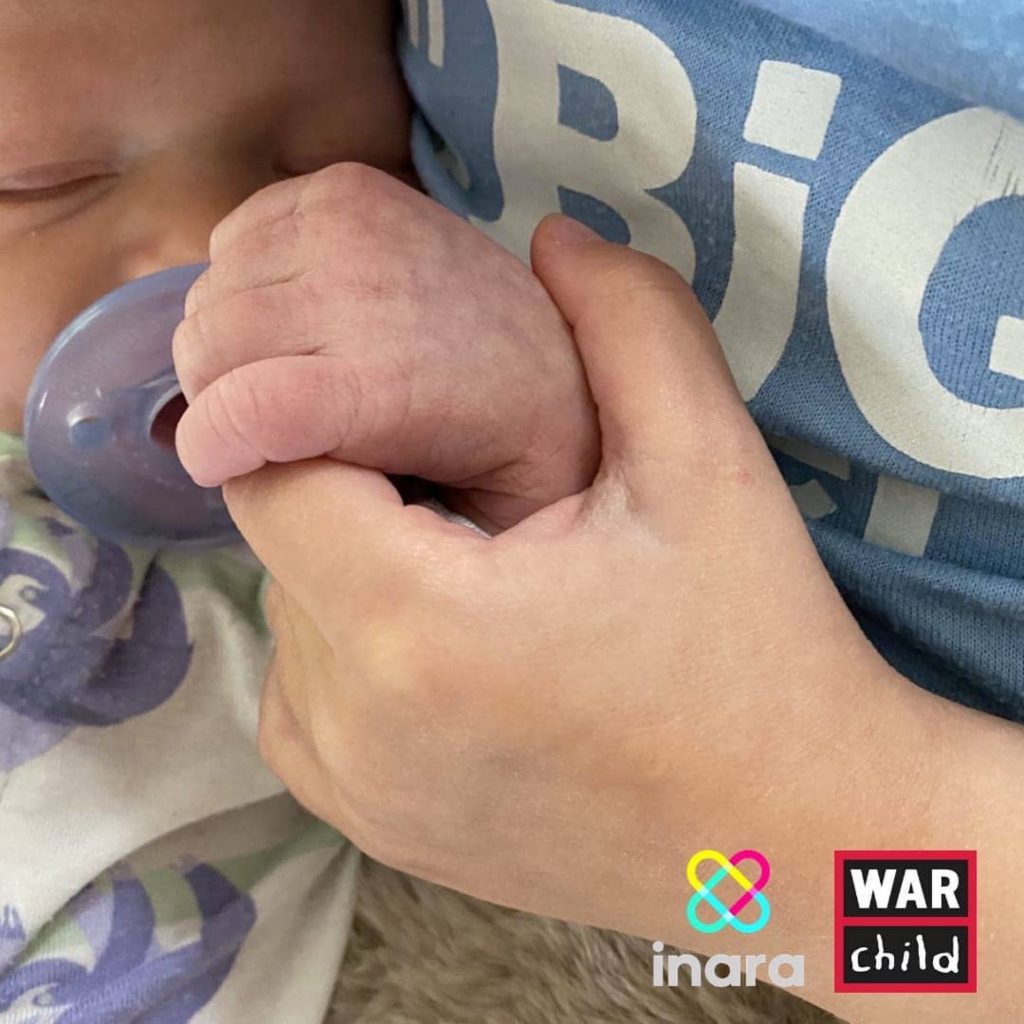 Mamma Mia! Amanda Seyfried and her husband, Thomas Sadoski welcomed baby #2 in September. Keeping the news of the pregnancy under wraps, they revealed the birth of their son, in partnership with War Child and INARA. The joint statement read, "Since the birth of our daughter 3 years ago our commitment to the innocent children that are so brutally affected by conflict and war has been a driving force in our lives. With the birth of our son the work of INARA and War Child has become our North Star."⁠ The newborn joins big sister, Nina Sadoski Seyfried.
Meghan McCain & Ben Domenech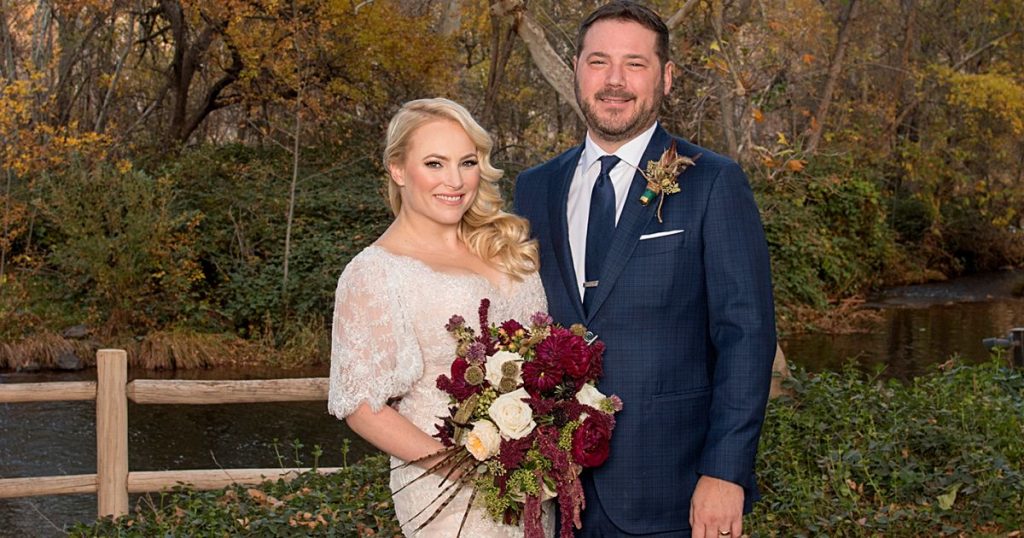 The View's Meghan McCain is now a mom! She and her husband, Ben Domenech, welcomed their first child on Monday, Sept. 28. Meghan wrote on Twitter the following day, "Thank you all from the bottom of my heart for all the wonderful well wishes and overwhelming kindness. Ben and I are completely and utterly in love with our daughter and feeling indescribably blessed/blissed out. We will be watching her first debate as a family together tonight!" The new parents have named their little girl, Liberty Sage McCain Domenech.
Rooney Mara & Joaquin Phoenix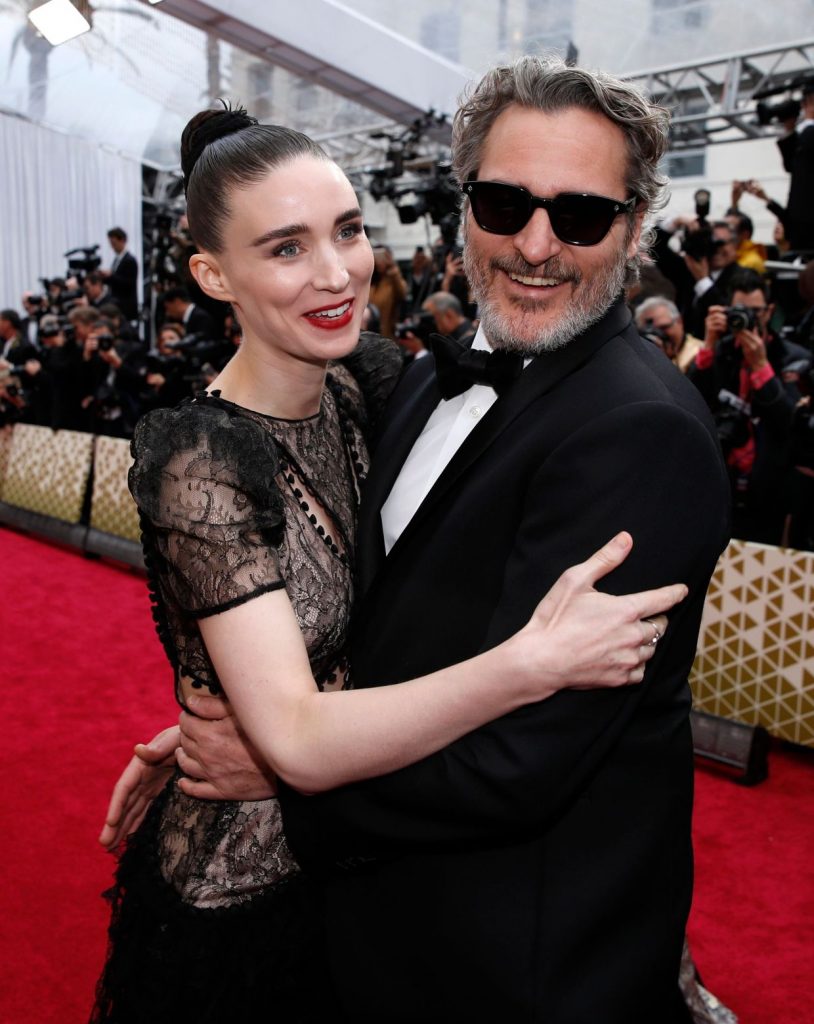 Rooney Mara and Joaquin Phoenix have welcomed a baby boy named after Phoenix's late brother, River, who died in 1993. The director Victor Kossakovsky revealed the news at the 2020 Zurich film festival after the screening of a black and white documentary titled 'Gunda'. Joaquin was an executive producer on the film.
Billie Lourd & Austen Rydell
Billie Lourd is officially a mom! The actress lost her own mother, actress Carrie Fisher in 2017 following a heart attack. A day later, her grandmother, Debbie Reynolds, died from a stroke. Lourd welcomed a baby boy with her fiancé, Austen Rydell. Paying sweet tribute to her mother, the new parents have named their son Kingston Fisher Lourd Rydell.
Gigi Hadid & Zayn Malik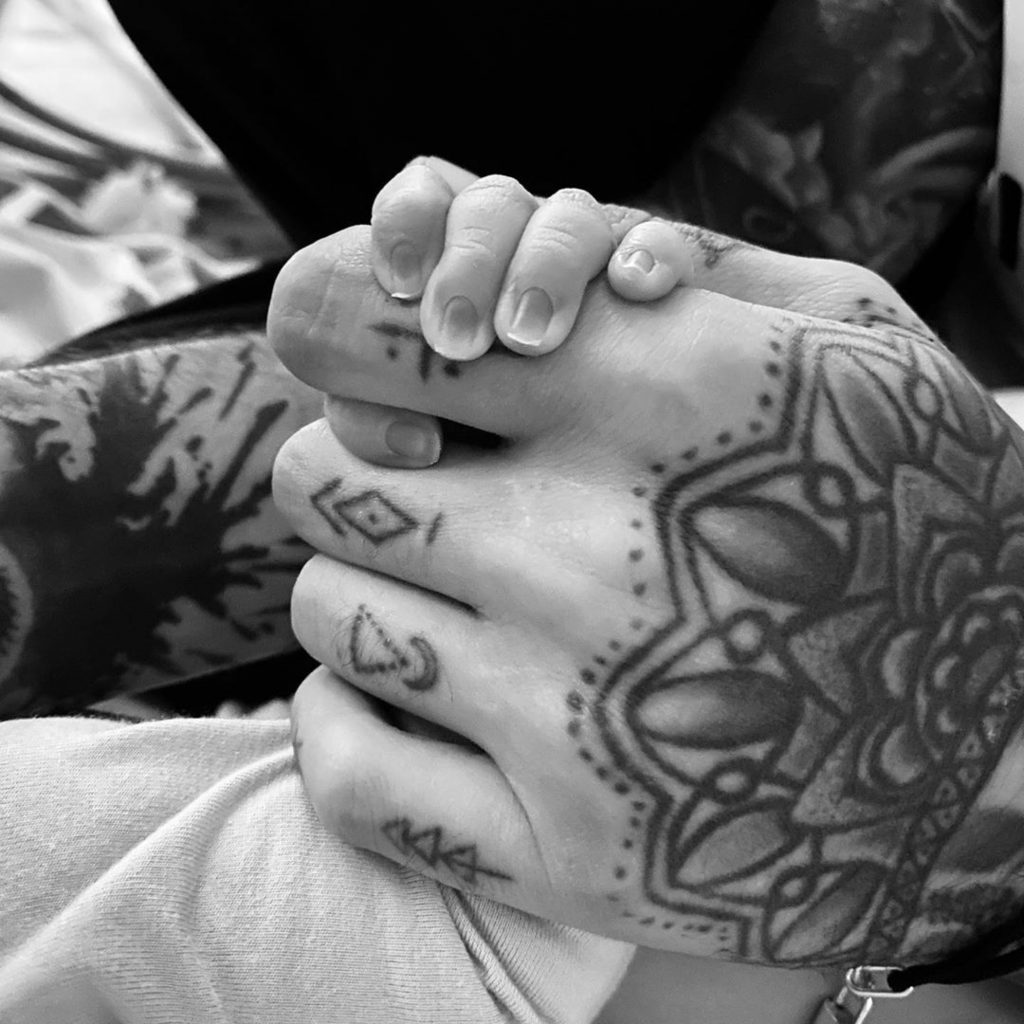 American model, Gigi Hadid and British singer, Zayn Malik, have welcomed their first child together, a baby girl! Sharing a black and white photo of their little bundle of joy holding his finger, Zayn wrote, "Our baby girl is here, healthy and beautiful to try put into words how i am feeling right now would be an impossible task." The singer added, "The love I feel for this tiny human is beyond my understanding. Grateful to know her, proud to call her mine, and thankful for the life we will have together x"
Kelis & Mike Mora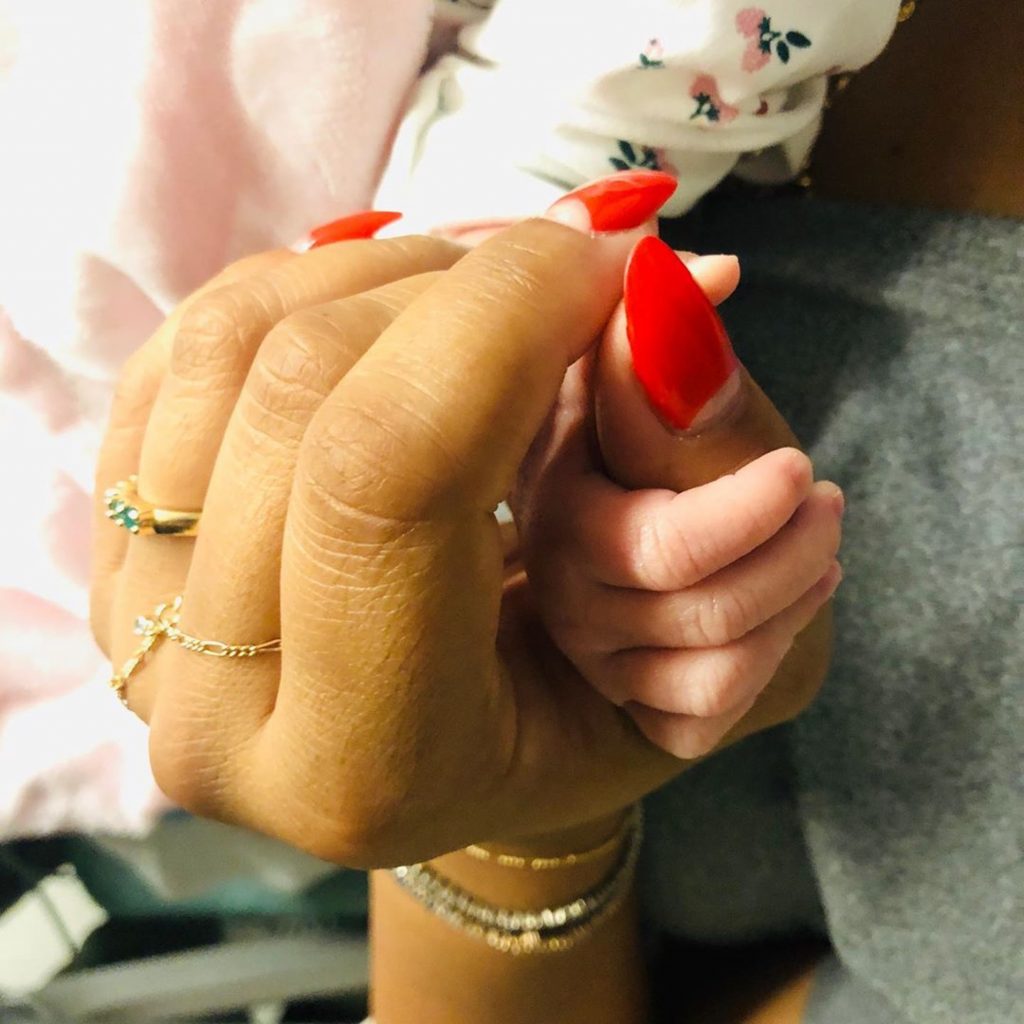 "She's just the sweetest little thing," the Milkshake singer wrote announcing the arrival of baby #3. Revealing her pregnancy just last month, she said, "Table for 5 please. We're adding one more!," as she held up a First Response pregnancy test. The newborn baby girl joins Shepherd,4, whom she shares with real-estate agent Mike Mora, and Knight,11, her only child with ex-husband Nas.
Claire Holt & Andrew Joblon
The Vampire Diaries alum, Claire Holt is now a mom of 2! The actress and her husband, Andrew Joblon welcomed a baby girl together in September. "She's here. Our sweet girl, Elle. After 27.5 hours of labor, she flew into the world and expanded our hearts. We are so grateful for our healthy baby and cannot wait for her to meet her big brother," she wrote announcing the news.
Teyana Taylor & Iman Shumpert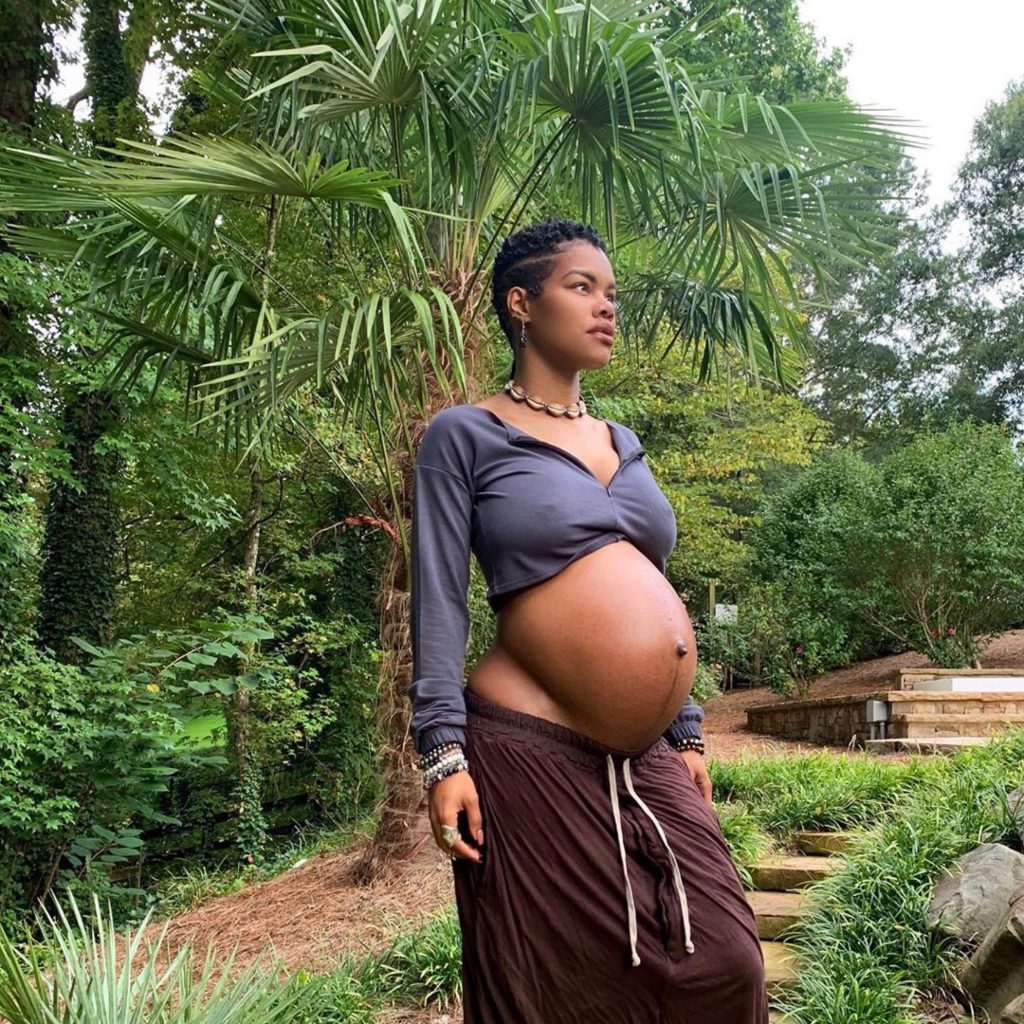 Junie is now a big sister! Teyana Taylor and Iman Shumpert welcomed their second daughter together. The proud dad announced on Twitter, "She's here! Sept 6 2020 | Rue Rose Shumpert. A healthy child. A little sister. Another daughter. Black love wins. Welcome babygirl…we love you."
Leighton Meester & Adam Brody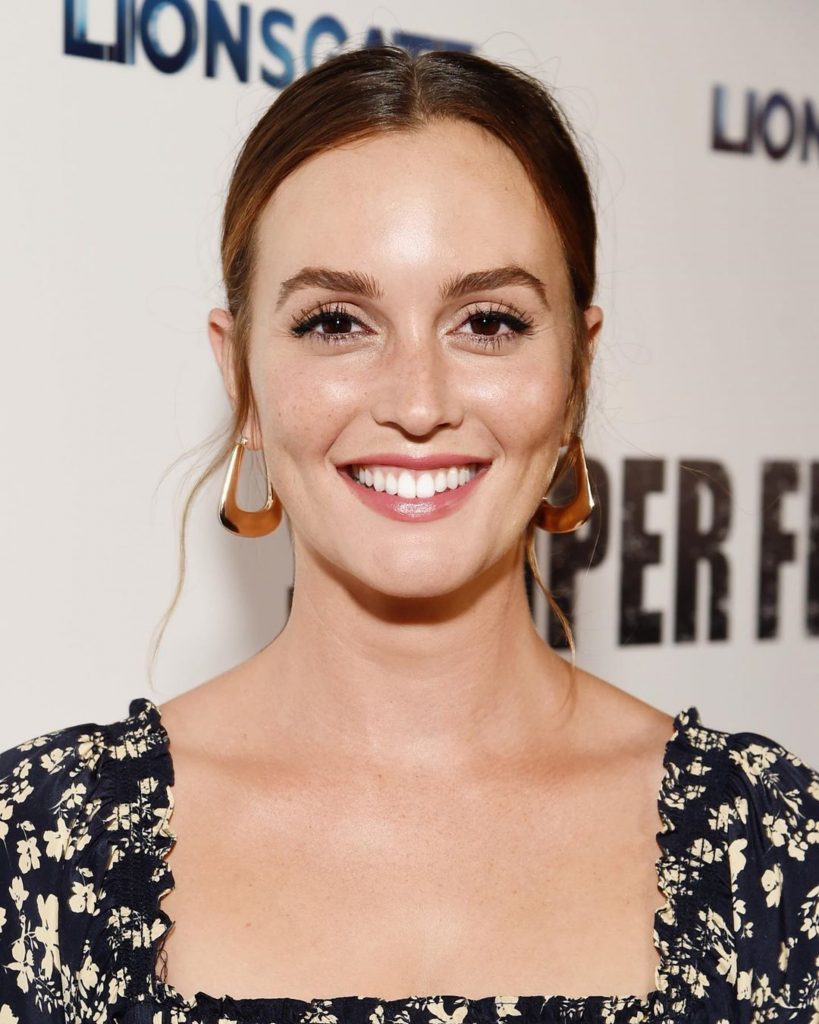 Leighton Meester and Adam Brody are officially parents of two! The dad revealed the news during Hold the Phone TV's The Fun Time Boys Game Night Spectacular." I have a new kid. Since last I played, I have a new kid," the O.C. actor said. "I have a boy, and he's a dream. He's a dream boy." Their little one joins their 5-year-old daughter, Arlo Day.
Sabrina Bryan & Jordan Lundberg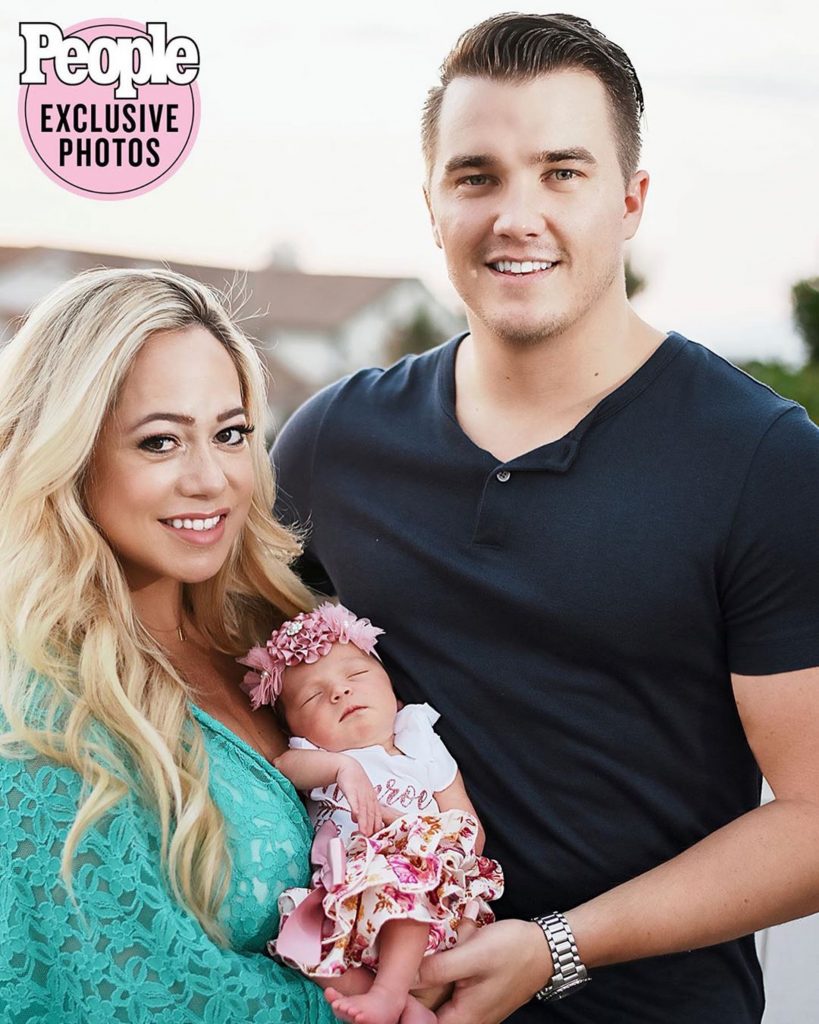 There's a new load of girl power for Cheetah Girls' Sabrina Bryan who welcomed a baby girl, Comillia Monroe, with her husband, Jordan Lundberg, on August 31st. The actress-dancer said to PEOPLE earlier in September, "Our first week has really been incredible. Monroe is a very good baby."
Alec & Hilaria Baldwin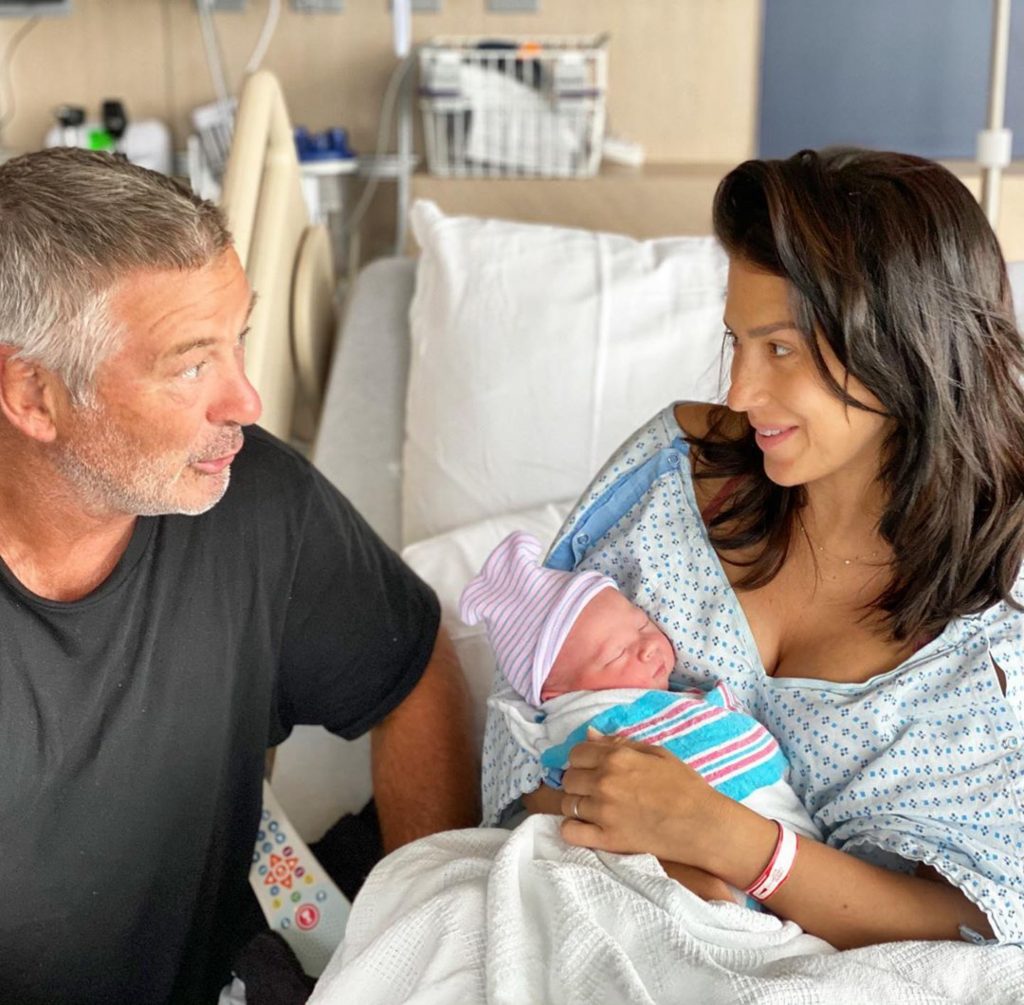 It's a club of 7 for Alec & Hilaria Baldwin who welcomed baby #5 in September."We had a baby last night. He is perfect and we couldn't be happier. Stay tuned for a name," Hilaria wrote on Instagram sharing photos with their newborn. They have named their son, Eduardo Pau Lucas Baldwin. Baby Edu joins big brothers and sister Romeo Alejandro David, 2, Leonardo Ángel Charles, 4, Rafael Thomas, 5 and Carmen Gabriela, 7. Alec shares Ireland, 24, with ex-wife Kim Basinger.
Katy Perry & Orlando Bloom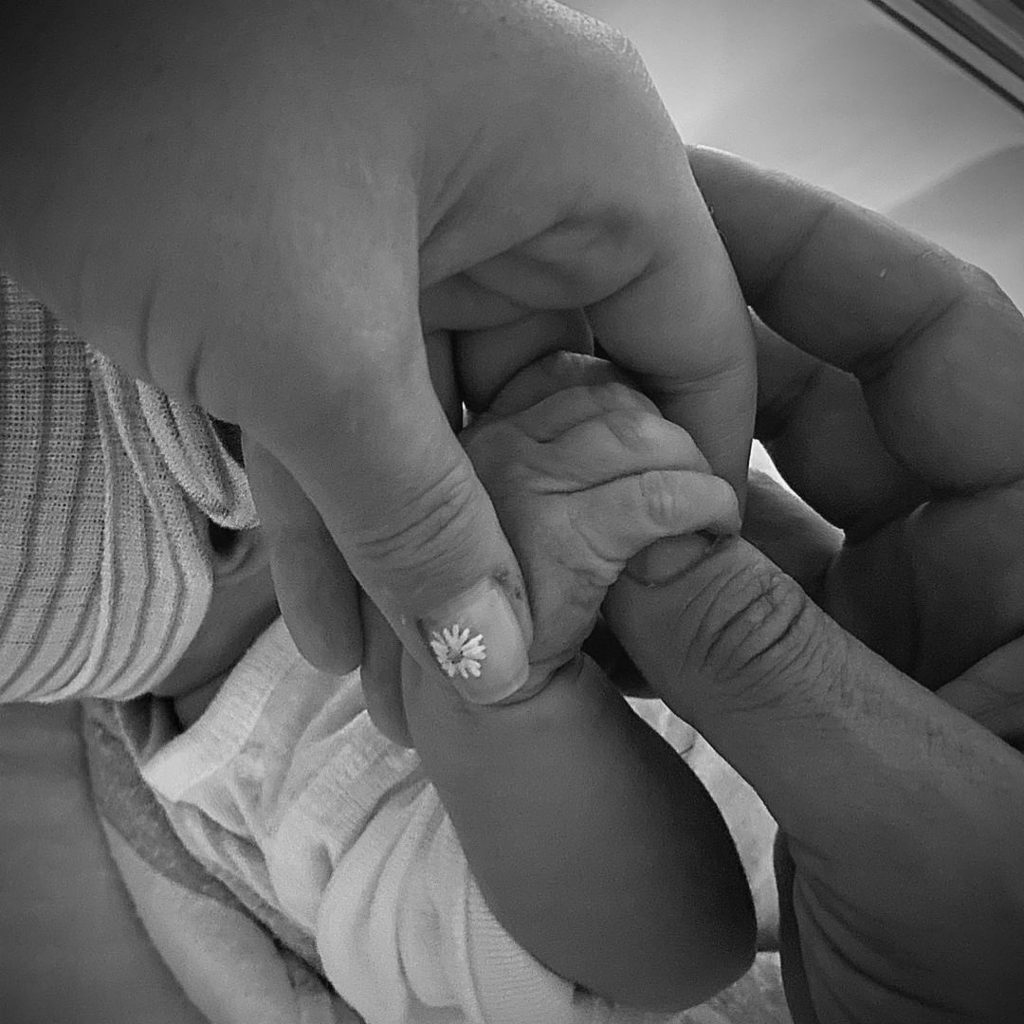 Katy Perry and Orlando Bloom announced the birth of their baby girl through UNICEF, a United Nations agency dedicated to providing humanitarian support for children globally, of which the pair are goodwill ambassadors. The proud parents have named their daughter — Daisy Dove Bloom. They said in a joint statement released through UNICEF, "We are floating with love and wonder from the safe and healthy arrival of our daughter."
Katherine Schwarzenegger & Chris Pratt
Lyla Maria Schwarzenegger Pratt is the daughter of proud parents, Katherine Schwarzenegger and Chris Pratt. "We are beyond thrilled to announce the birth of our daughter", Pratt wrote announcing the birth of their daughter on Instagram on August 10th."We couldn't be happier. Both mom and baby are doing great. We are extremely blessed."
Sophie Turner & Joe Jonas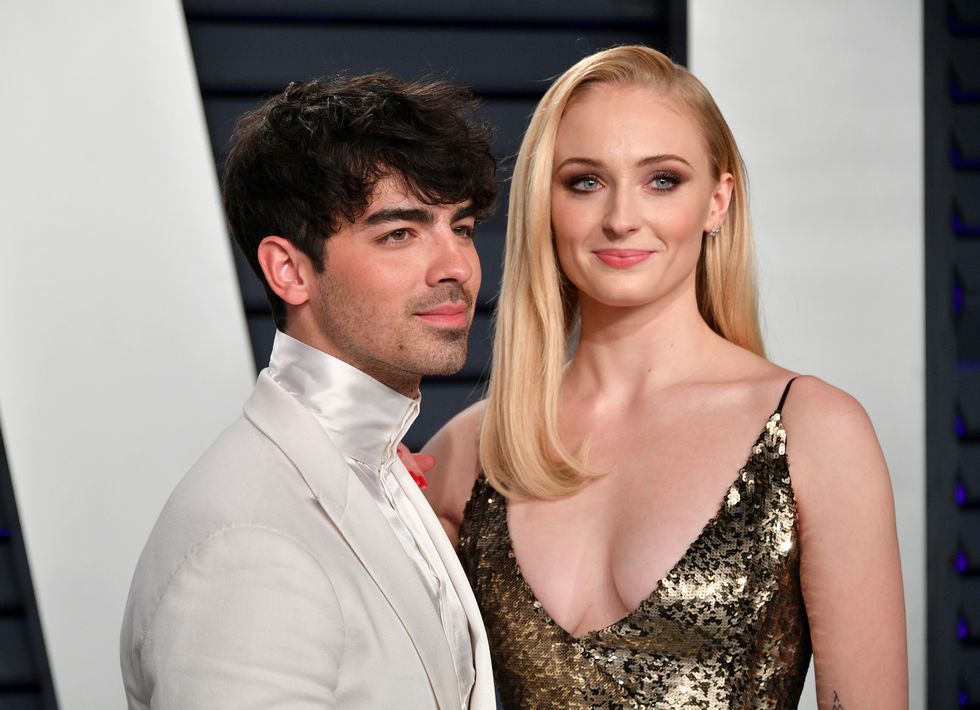 The couple are now parents to a baby girl named Willa. A representative for the couple confirmed the birth on July 27th saying, "Sophie Turner and Joe Jonas are delighted to announce the birth of their baby."
Ed Sheeran's & Cherry Seaborn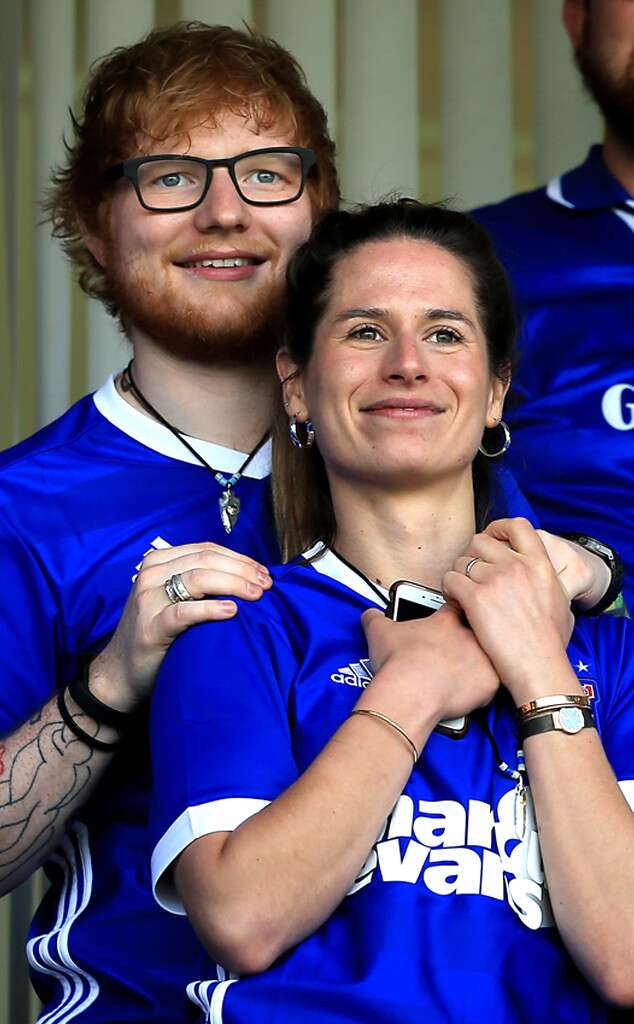 Ed Sheeran is officially a dad! The Perfect singer revealed the news in an Instagram post on September 1st. "Ello! A quick message from me as I have some personal news that I wanted to share with you," he wrote. "Last week, with the help of an amazing delivery team, Cherry gave birth to our beautiful and healthy daughter – Lyra Antarctica Seaborn Sheeran. We are completely in love with her."
Lea Michele & Zandy Reich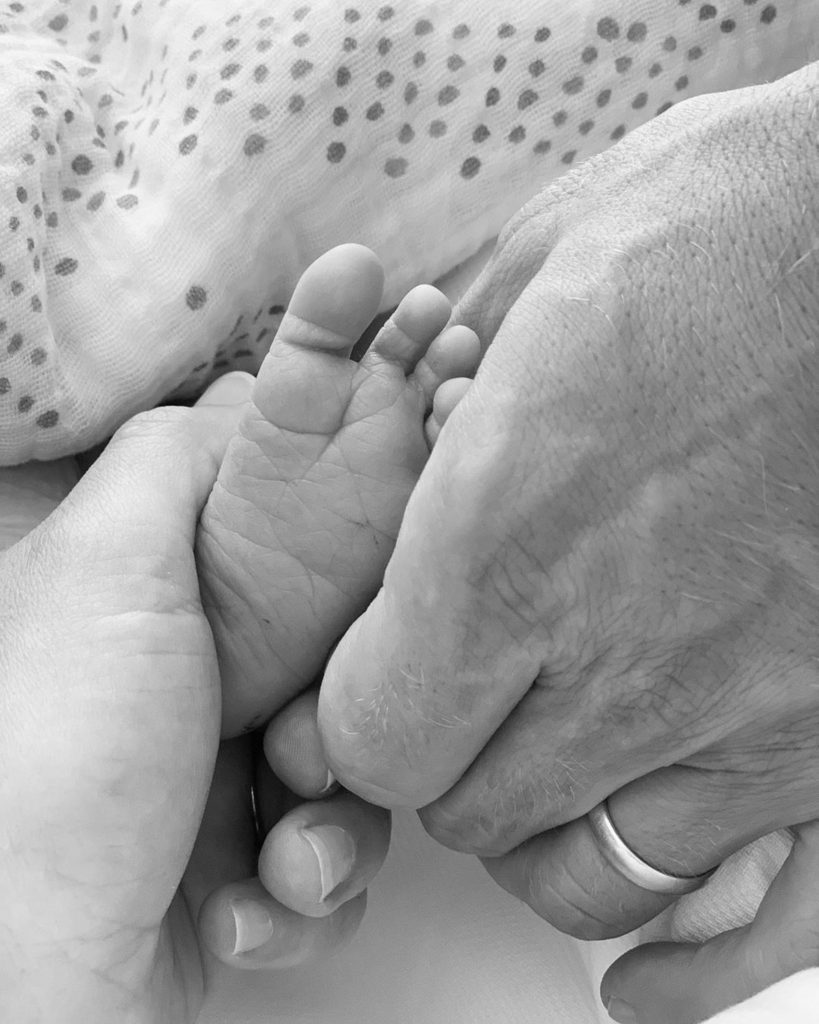 The new parents have named their son, Ever Leo on August 20th. Sharing a black and white of the couple holding their baby's photo, she wrote, "ForEver grateful for this true blessing."
Jessica Biel & Justin Timberlake
Close friend and collaborator to Justin Timberlake, Brian McKnight, told Hollywood Life on July 31st that the couple "just had a new baby." He added, "I think that's going to be really inspiring for him and he'll have some new music based on that, I'm sure." Earlier in June, Daily Mail revealed in an exclusive that Jessica Biel "gave birth to a baby boy." Justin Timberlake and Jessica Biel are already parents to 5-year-old Silas Randall Timberlake who celebrated his 5th birthday in April. The couple are yet to reveal the baby name and confirm the gender.
Ciara & Russell Wilson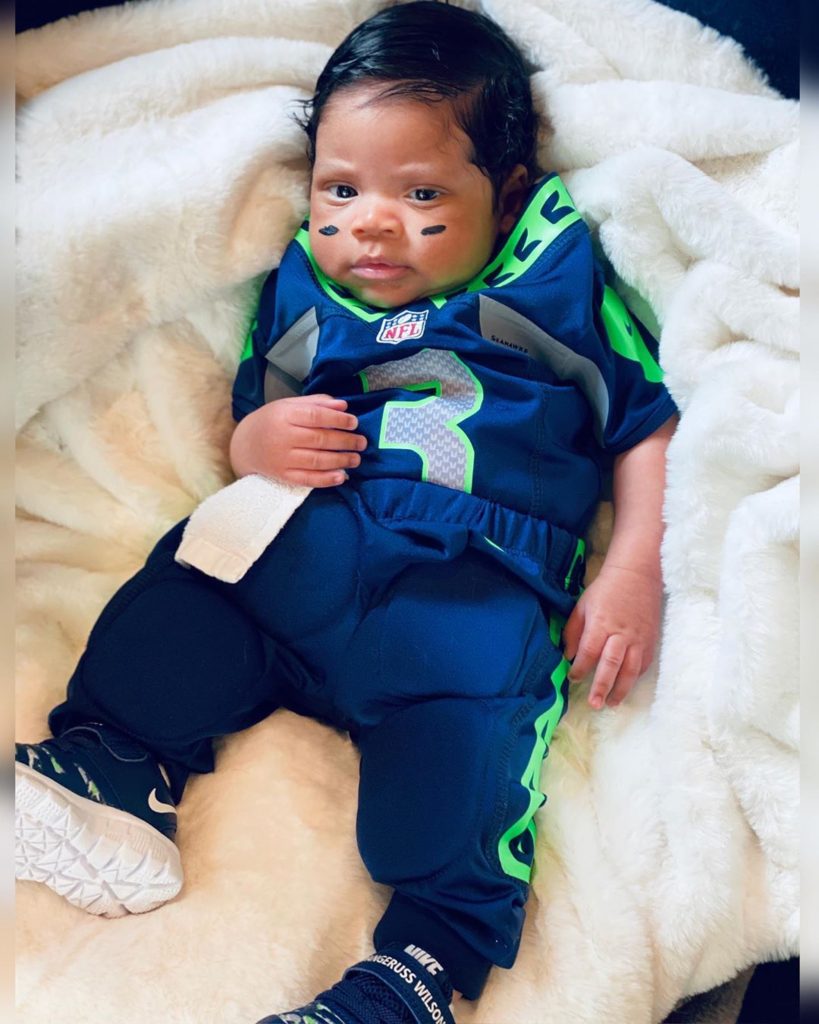 The singer and football player's baby boy, Win, arrived on July 23rd, weighing 8 pounds and 12 ounces.Ciara, a third-time mom, shared an adorable video singing a Happy Birthday song to her sonshine. In the caption, she says, "Mummy & Daddy Love You!"
Rachel Bloom & Dan Gregor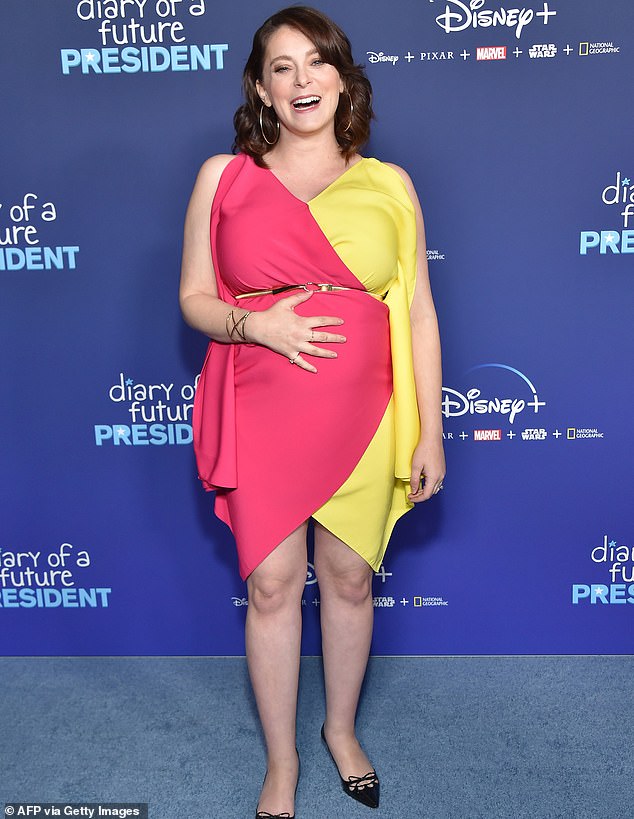 Crazy Ex-Girlfriend star, Rachel Bloom is now a mom! The actress welcomed her first child with her husband Dan Gregor. Revealing her daughter's arrival, she shared her baby spent some time in the NICU. Having a baby in the NICU during a pandemic while a dear friend was in the hospital 3,000 miles away made this by far the most emotionally intense week of mine and Gregor's lives," she wrote. After thanking all medical staff for their hard work during the pandemic, she concluded, "Brb, gonna go get to know the person who came out of my vagina."
Ryan Murphy & David Miller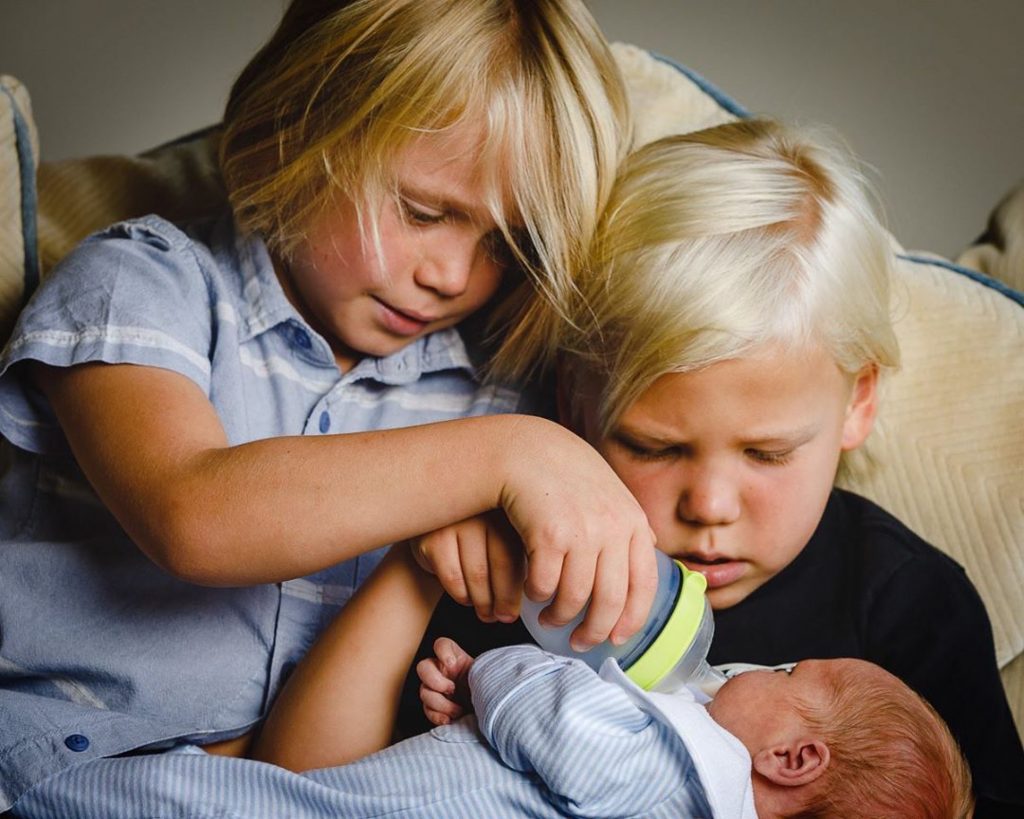 Griffin Sullivan Miller Murphy is the newest boy for Glee Producer, Ryan Murphy, and his husband, photographer David Miller. Little Griffin joins older brothers, Ford Theodore, 5, and Logan Phineas, 7. The couple got married in 2012.
Anderson Cooper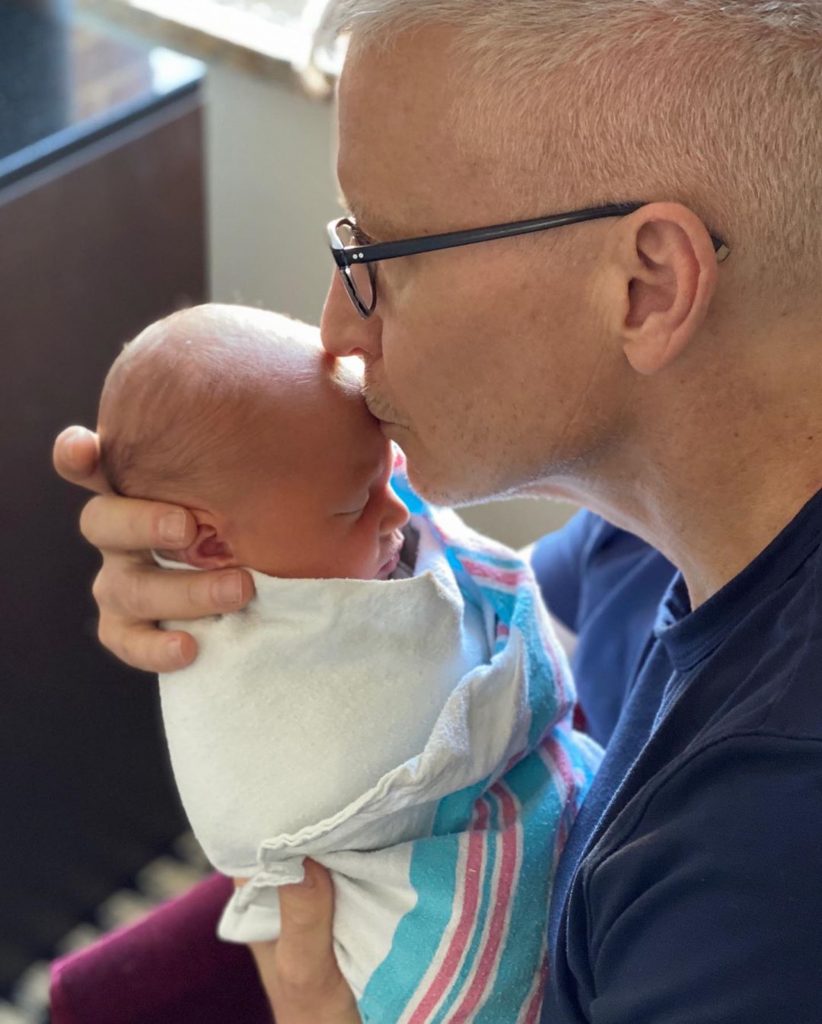 Anderson Cooper's son arrived on April 27th. The CNN anchor shared the news on Instagram with adorable photos and a sweet message, "Wyatt Morgan Cooper. My son. He was 7.2 lbs at birth, and he is sweet, and soft, and healthy and I am beyond happy." He continued, "As a gay kid, I never thought it would be possible to have a child, and I'm grateful for all those who have paved the way, and for the doctors and nurses and everyone involved in my son's birth."
Lily Rabe & Hamish Linklater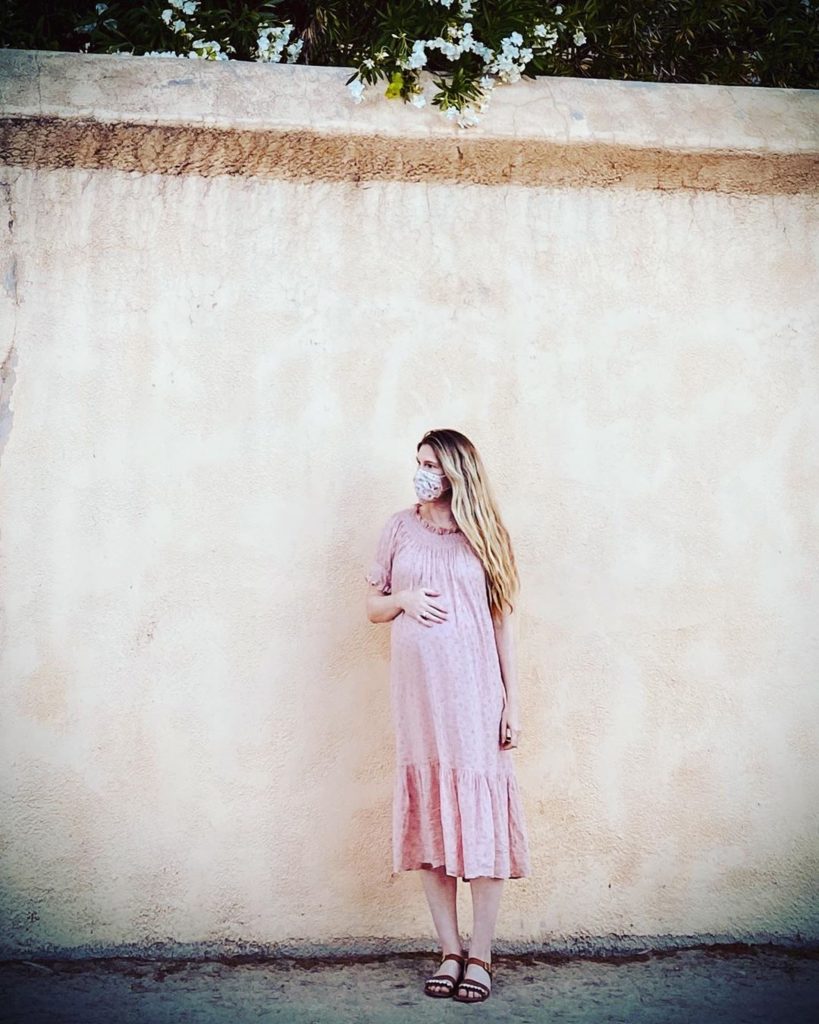 It's baby #2 for Lily Rabe and her boyfriend Hamish Linklater. A rep for the actress confirmed to PEOPLE that she became a mother again in June. The couple share a daughter born in 2017. Linklater has a 13-year-old daughter named Lucinda Rose from a previous relationship.
Brie Bella & Daniel Bryan
Born on August 1st, a day after her twin sister's baby arrived, Buddy joins big sister Birdie as the second child of the reality TV star and her husband, professional wrestler, Daniel Bryan. "It's a BOY!!!" she wrote announcing his arrival. "We are overwhelmed with joy and everyone is healthy!!!"
Nikki Bella & Artem Chigvintsev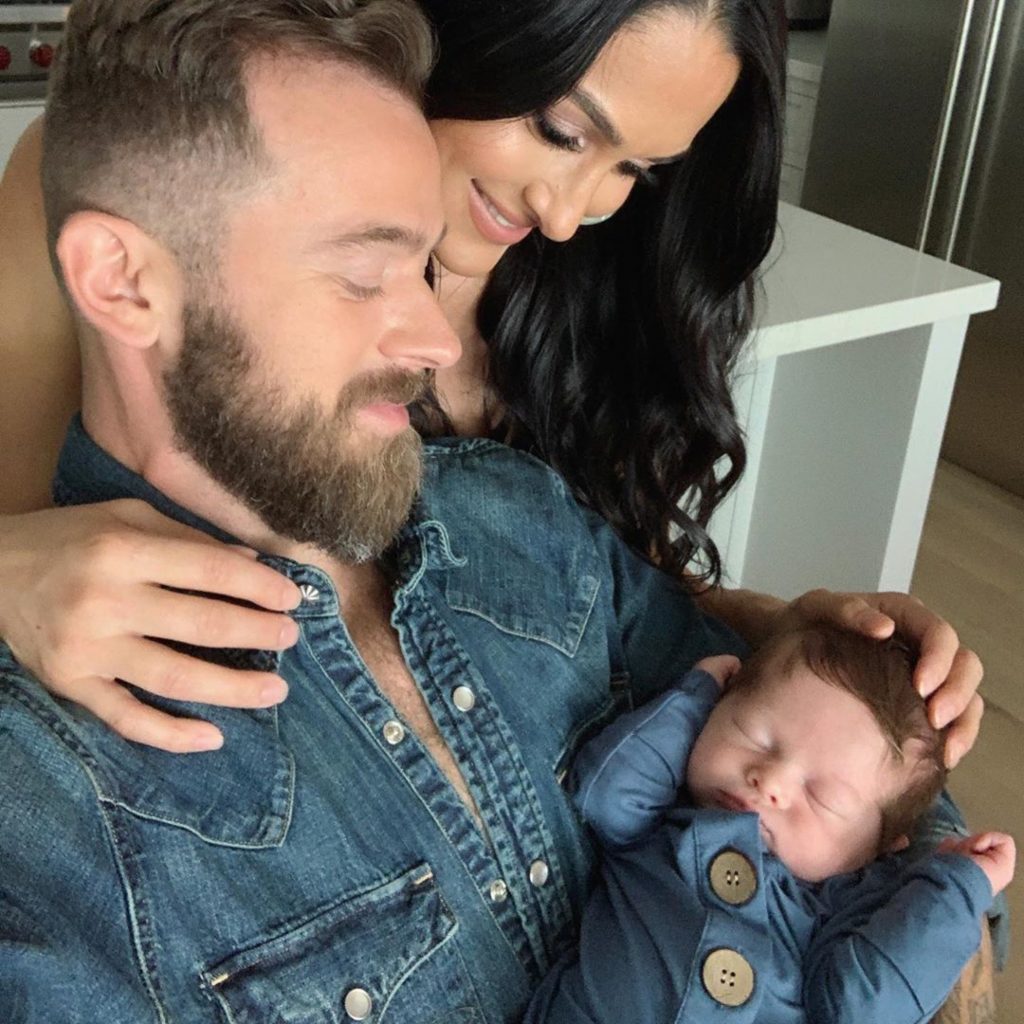 Nikki Bella and her fiancé, pro dancer Artem Chigvintsev, welcomed Matteo Artemovich Chigvintsev on July 31st, a day before the wrestler's twin sister's newest baby. "Our baby boy is here and we couldn't be HAPPIER and more in LOVE!" she said. "Everyone is safe and healthy."
Chris & Rachel Sullivan
This Is Us' Chris Sullivan welcomed his first child with his wife, Rachel on July 28th. Sharing a photo of his son's feet, he wrote, "Witnessing @therealrachelsullivan bring our first son into this world, after 20 hours of labor, was one of the great honors of my life. It was primal and intentional and I have never been more in love with this powerful woman." Revealed through PEOPLE, his little boy is named Bear Maxwell Sullivan.
Jesse Tyler Ferguson & Justin Mikita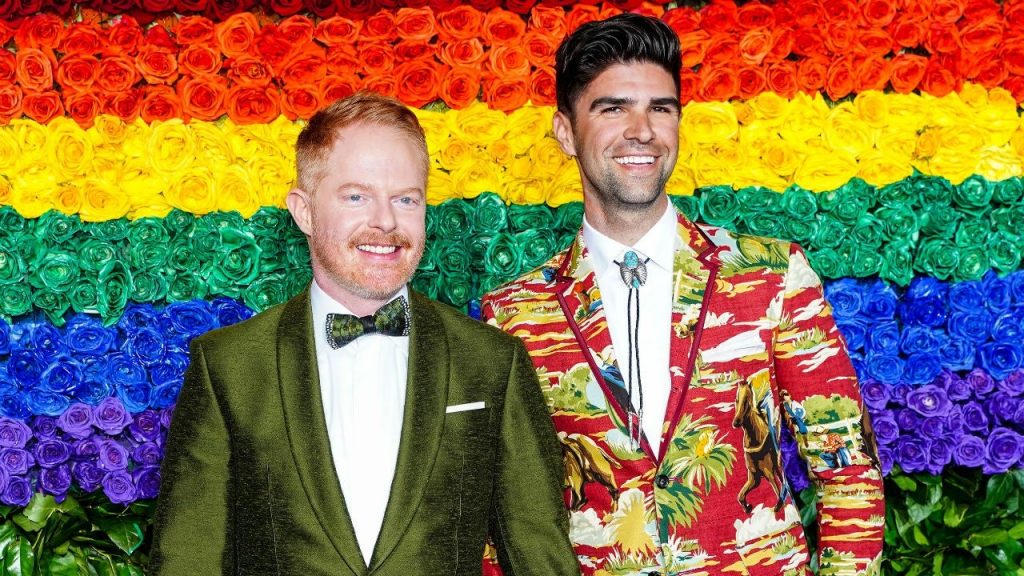 Modern Family's Jesse Tyler Ferguson and his husband, Justin Mikita are officially parents! The couple welcomed their first child together on July 7th. They named their little one — Beckett Mercer Ferguson-Mikita.
Karla Souza & Marshall Trenkmann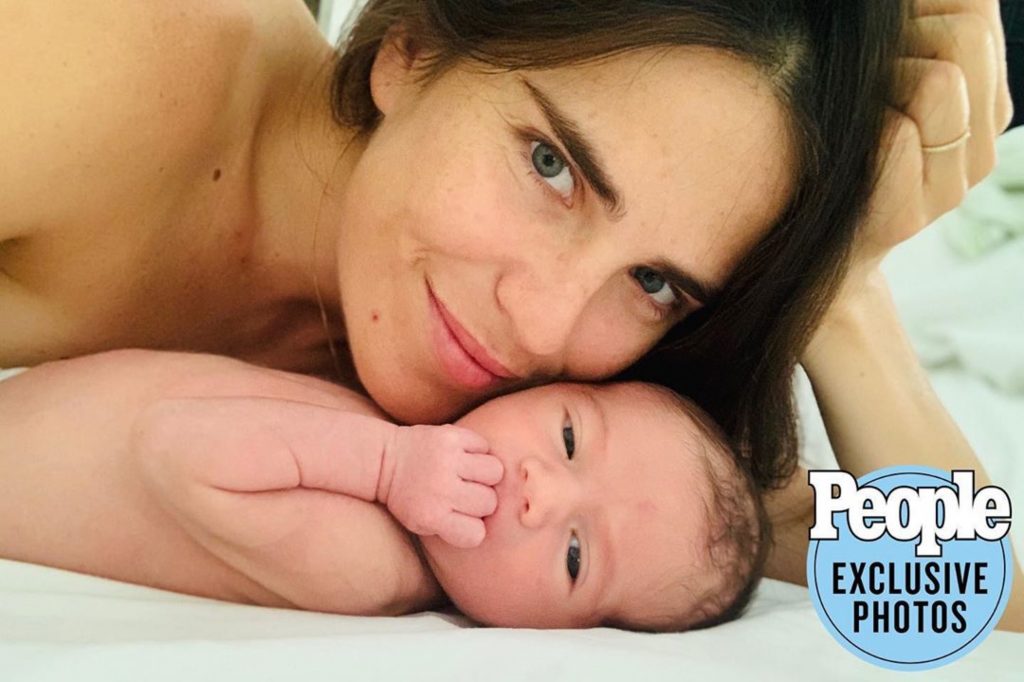 On June 12th, HTGAWM star, Karla Souza and her husband Marshall Trenkmann welcomed their second child, a baby boy. They have named their new born Luka Olivares Trenckmann. Luka joins big sister, Gianna, 2. The couple married in 2014.
Pusha T & Virginia Williams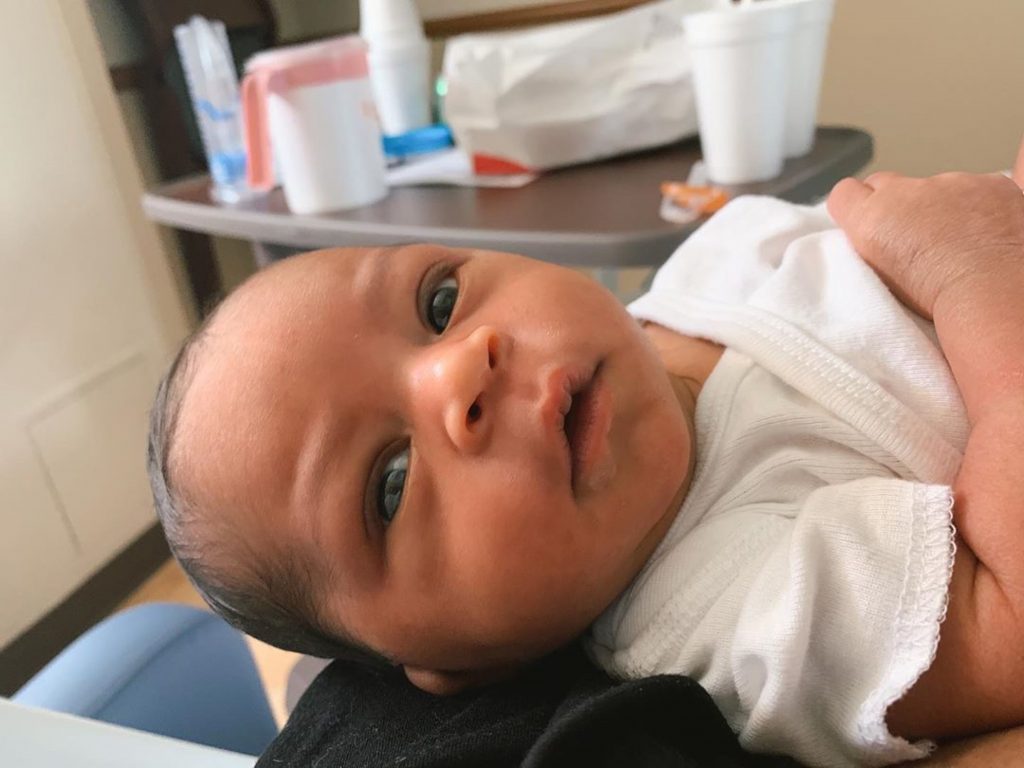 The Sweet Serenade rapper and his wife, Virginia Williams, welcomed their first child together on June 11th. Pusha T, whose real name is, Terrence Thornton, revealed the name of their little boy — Nigel Brixx Thornton.
Maya Vander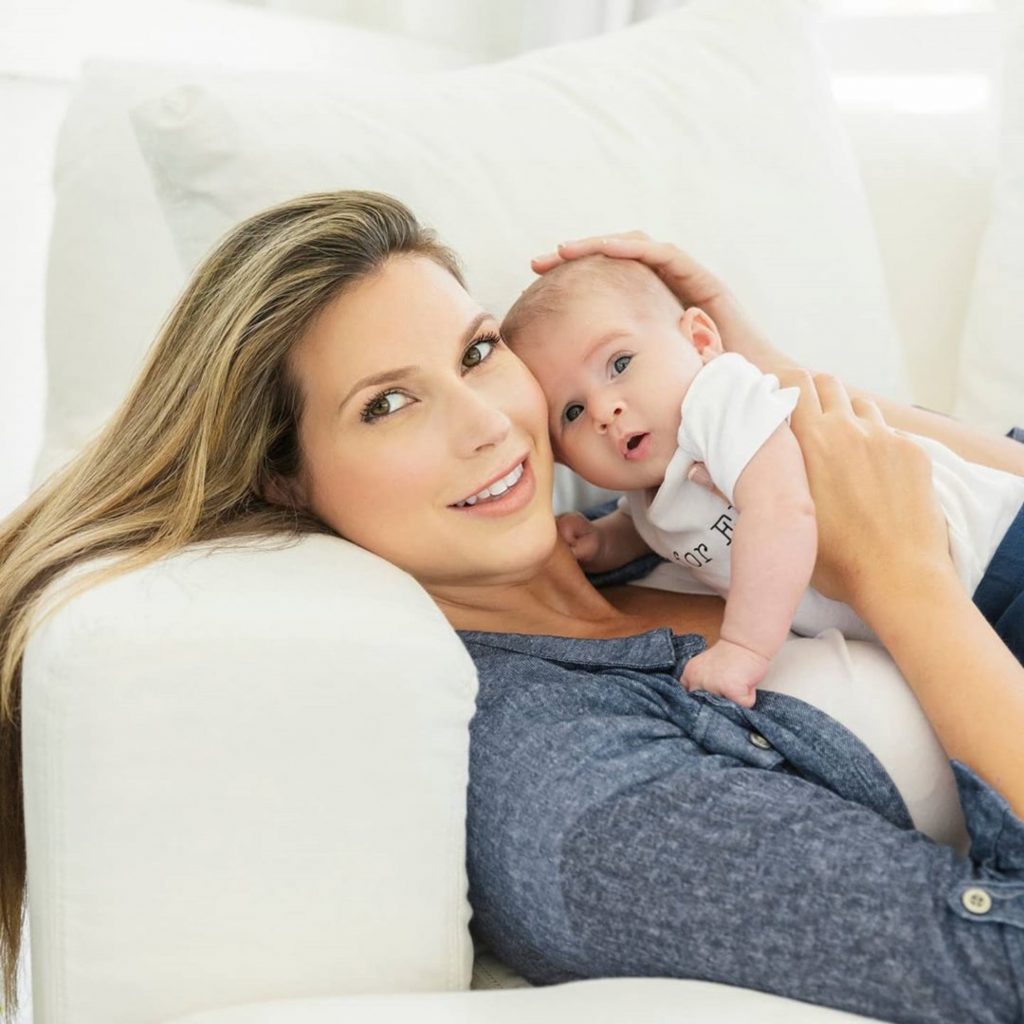 The Selling Sunset star welcomed her second child with her husband in May. She confirmed the baby news with an Instagram post. "Exciting news!!! My baby girl Elle Madison was born two days ago… My heart feels so complete!' she wrote. "Maybe in season 3 I'll get another puppy instead of another baby," she joked. Elle joins their son, Aiden, born 2019.
Usain Bolt & Kasi Bennett
With a name that had the internet gushing admiration, Olympics athlete, Usain Bolt's baby girl arrived in May. Sharing the first photos of mother, Kasi Bennett, and child, on Kasi's birthday, he wrote, "Now we have started a new chapter together with our daughter Olympia Lightning Bolt I look forward to what the future will bring for us but be reassured that I will be the ROCK for this family."
America Ferrera & Ryan Piers Williams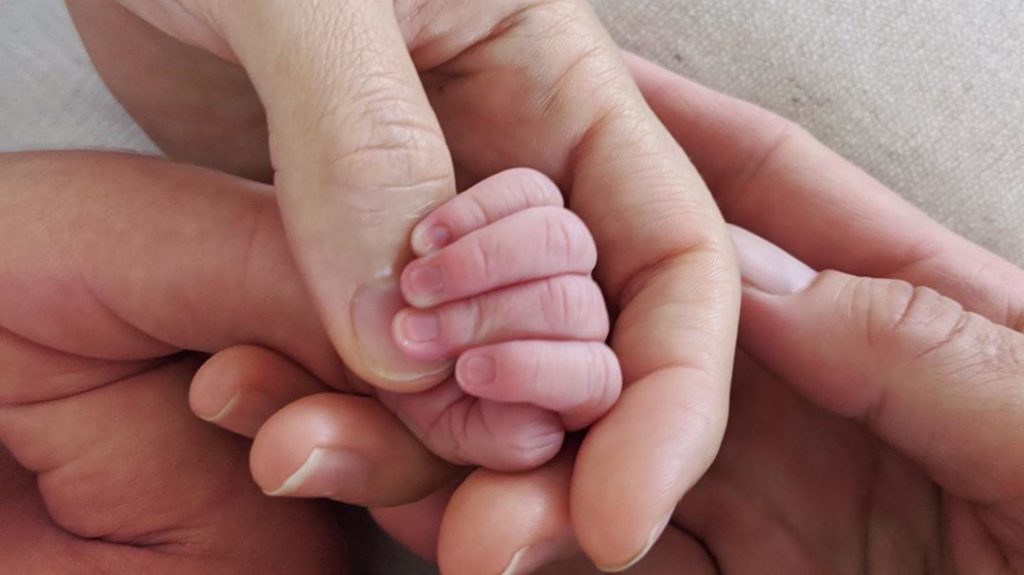 America Ferrera is officially a mom of two! The actress and her husband, Ryan Piers Williams, welcomed their second child on May 4. Her husband wrote excitedly on Instagram, "Please meet the newest member of our family, Lucia Marisol Williams. She came just in time for Mother's Day. Everyone is healthy and happy!" Little Lucia joins big brother, Sebastian.
Alex Morgan & Servando Carrasco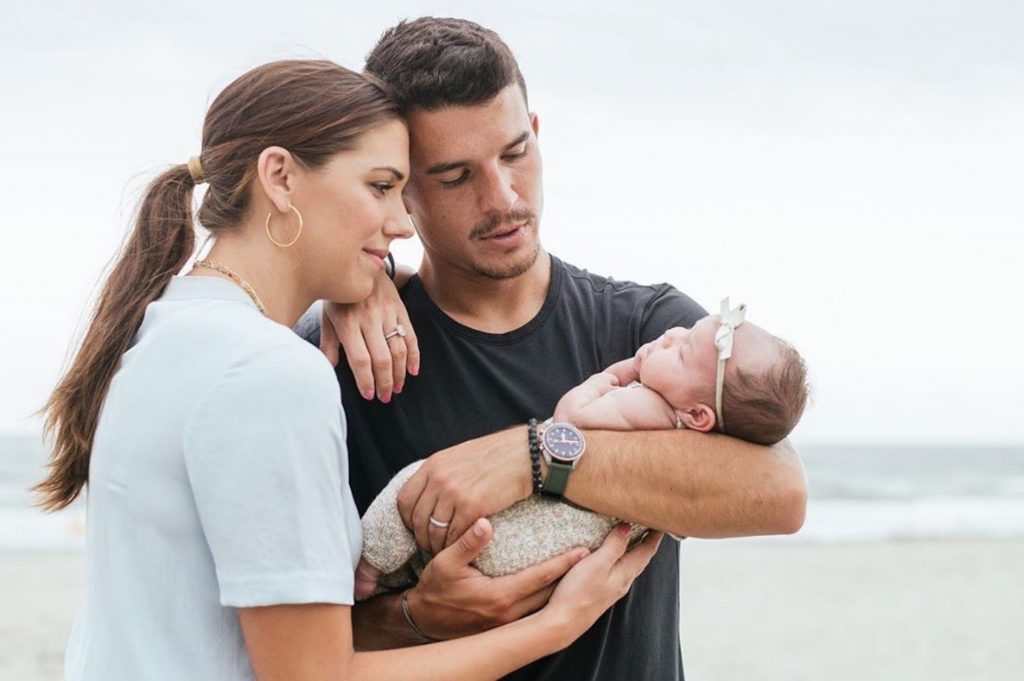 The USWNT star, Alex Morgan is now a mom! On May 7th, the athlete and her husband, Servando Carrasco, welcomed a baby girl, Charlie Elena Carrasco. Announcing Charlie's arrival, she wrote on Instagram, "She made us wait longer than expected, but I should have known she would do it her way and her way only. My super moon baby."
Rupert Griffin & Georgia Groome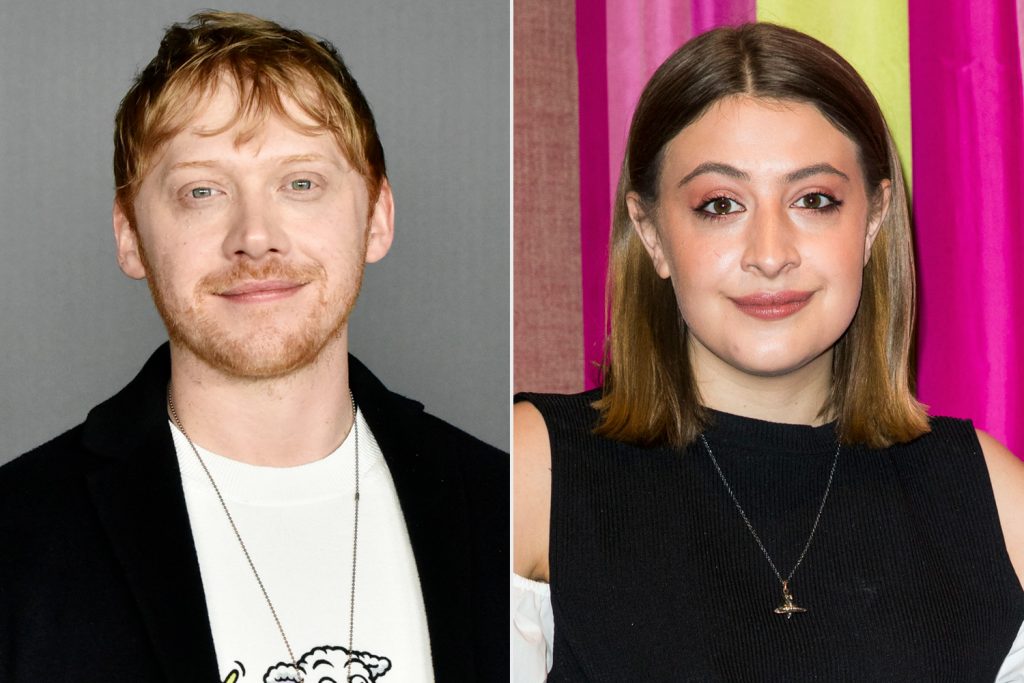 The Harry Potter star and his love join couples who became first-time parents in 2020. "Rupert Grint and Georgia Groome are delighted to confirm the birth of their baby girl," a rep for the couple told PEOPLE in May.
Meek Mill & Milan Harris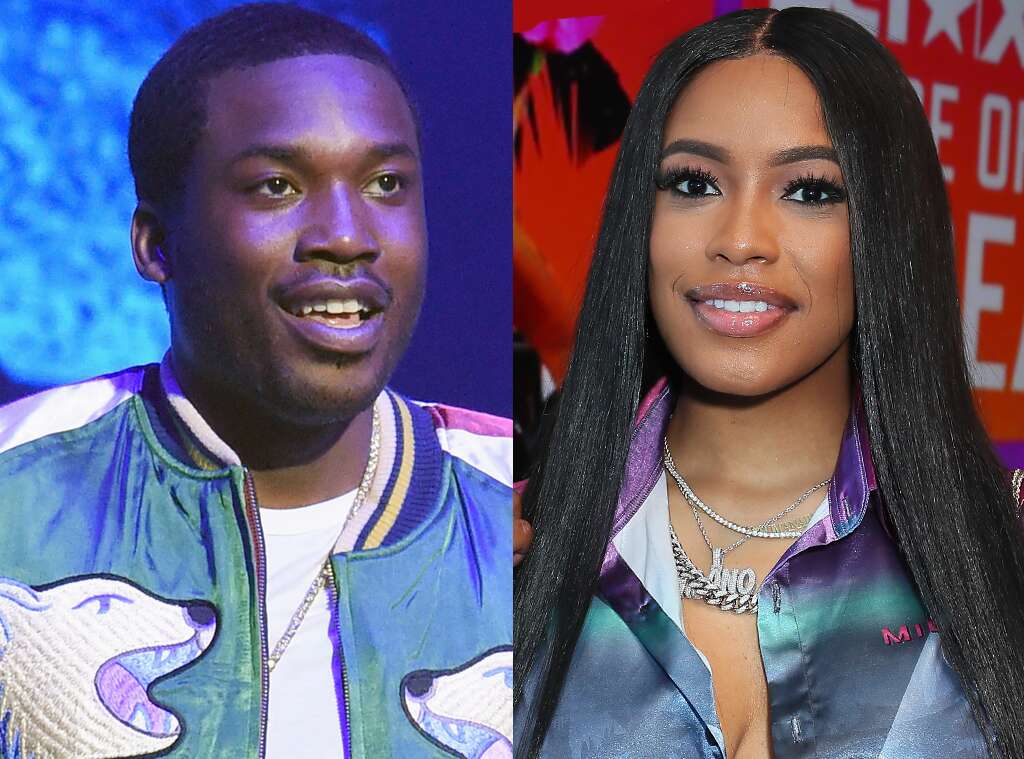 Meek Mill has sweet birthday mate — his son! The rapper announced the birth of his baby with Milan Harris writing, "Milano dropped me off a king on my birthday! #thebestgift." Back in December, Harris revealed her pregnancy at the end of the runway of her fashion show in total Beyoncé-at-the-2011-VMAs style.
Grimes & Elon Musk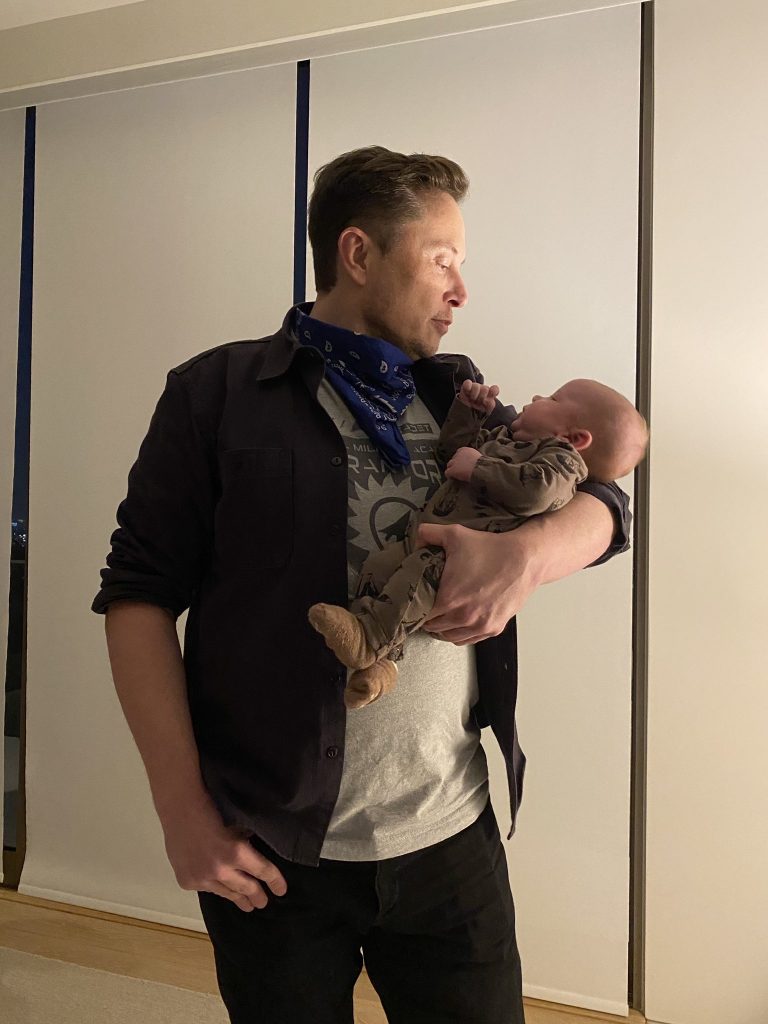 Elon Musk has welcomed a baby with girlfriend, Canadian singer Grimes, real name Claire Boucher. He made the announcement via Twitter on May 4th revealing his baby will be called "X Æ A-12 Musk." Grimes later explained the meaning behind the unusual name. She wrote, "•X, the unknown variable •Æ, my elven spelling of Ai (love &/or Artificial intelligence) •A-12 = precursor to SR-17 (our favorite aircraft). No weapons, no defenses, just speed. Great in battle, but non-violent + (A=Archangel, my favorite song)." Musk later corrected that the aircraft is an SR-71. They have however modified their little one's name to X AE A-XII in compliance with California law which only permits 26 letters of the English alphabet and certain punctuation.
Michelle Williams & Thomas Kail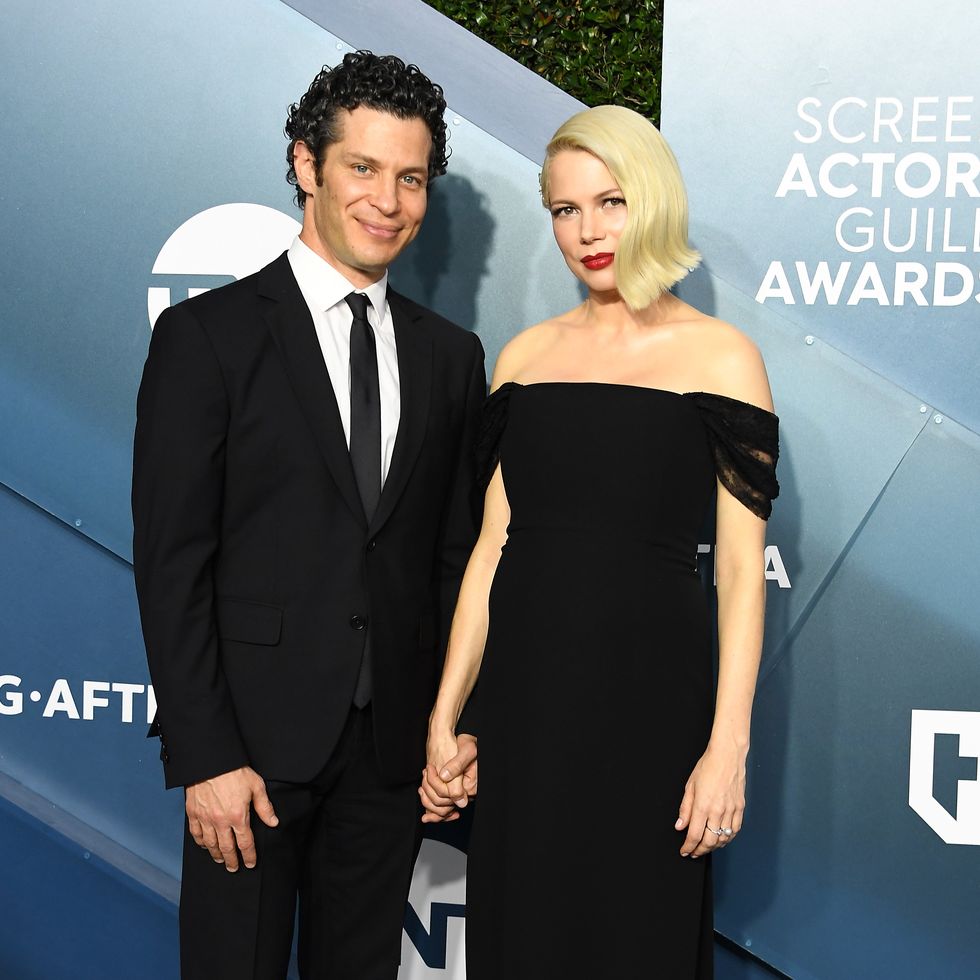 Michelle Williams has given birth to her first child with her husband, Hamilton director, Thomas Kail. The newborn joins Williams' daughter Matilda, 14, whom she shared with late actor Heath Ledger.
Iggy Azalea & Playboi Carti
Iggy Azalea took to Instagram to share the news of the arrival of her newborn. "I have a son. I kept waiting for the right time to say something but it feels like the more time passes the more I realise I'm always going to feel anxious to share news that giant with the world," she wrote. "I want to keep his life private but wanted to make it clear he is not a secret and I love him beyond words." The rapper, whose real name is Amethyst Amelia Kelly, later revealed her son's name to be Onyx in a sweet audio recording.
Jodie Turner-Smith & Joshua Jackson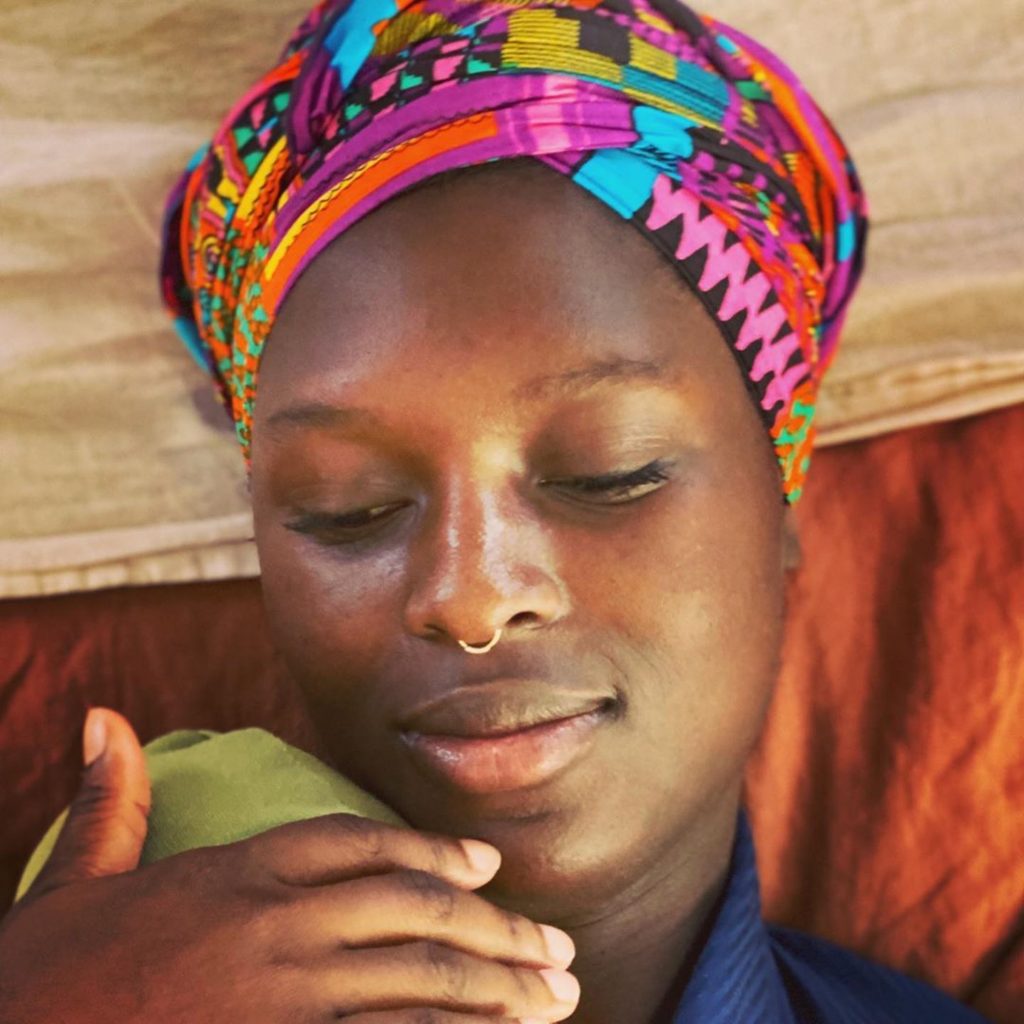 After nearly four days in labour, welcomed a baby girl together with husband, Joshua Jackson on April 21st. Months later, discussing her pregnancy journey with British Vogue, she said, "Sometimes I wonder how I will explain to my daughter what it meant to be born in the year 2020. The historic events, the social unrest, and me — a new mother just trying to do her best."
Iskra Lawrence & Philip Payne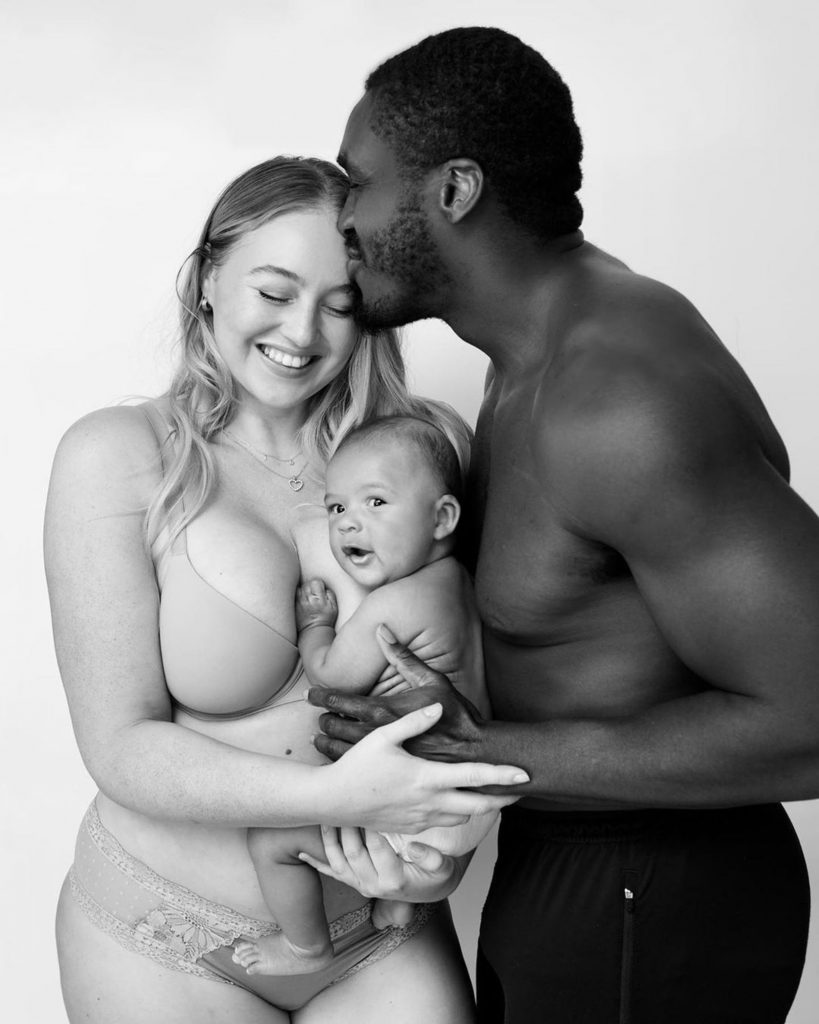 British model Iskra Lawrence and boyfriend Philip Payne welcomed a baby boy on April 16th. She calls her newborn a "miracle" as she shared how he had to be resusciated post-birth. The model wrote, "After 24 hours of unmedicated active labour and 2.5 hours of transition our midwife saved your life by resuscitation, you truly are our miracle and I will be grateful every single day for you."
Malika Haqq & O.T. Genasis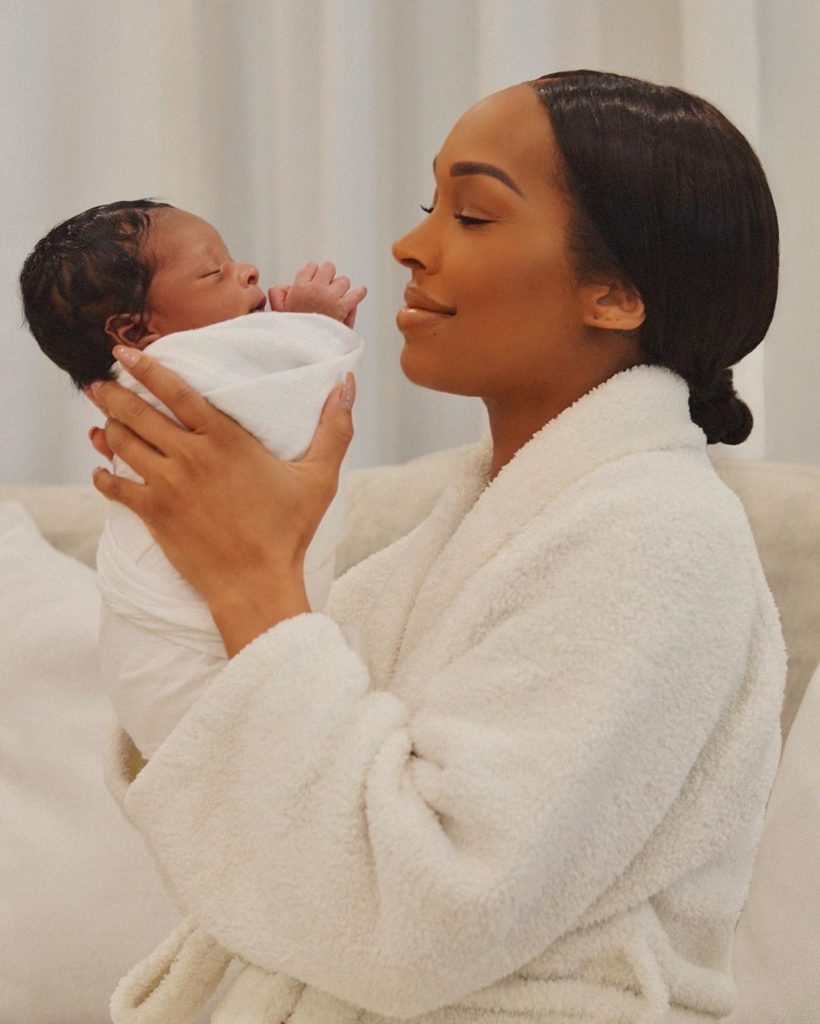 Ace Flores is the first child for reality tv star, Malika Haqq. She shares the little boy with ex-boyfriend O.T. Genasis whom she dated for two years. Announcing their split in 2019, she said, "Relationships don't always work out the way we would hope but between love & friendship we have created a baby boy that will be here very soon." She added, "I've been single the last 8 months but I am in no way alone. OT and I have attended every doctors apt and over all loved on our son together while anticipating his arrival."
Jenna Dewan & Steve Kazee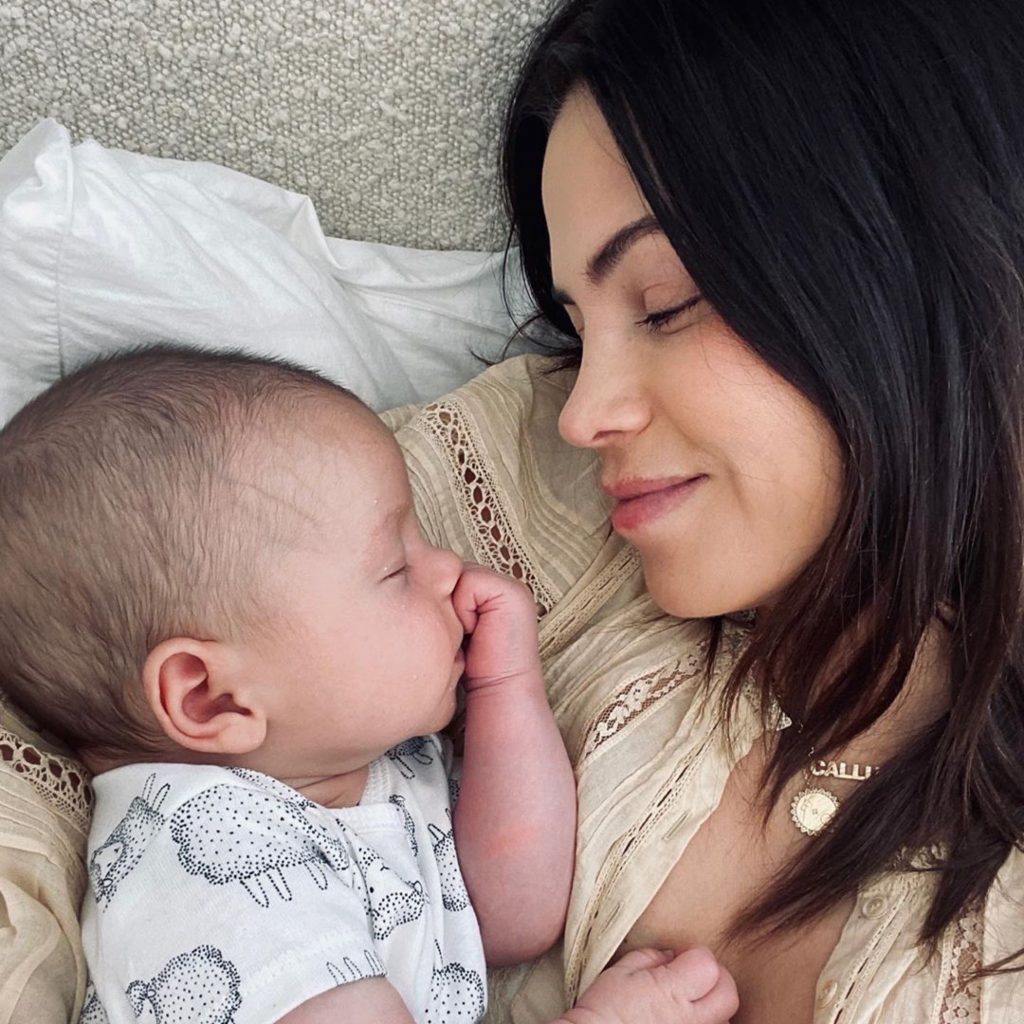 Jenna Dewan and her fiancé, actor Steve Kazee, welcomed their first child together in March. "And just like that, our hearts exploded into all of eternity and beyond," she said announcing the news. They've named the little one — Callum Michael Rebel Kazee. "Welcome to the world you little angel!" Jenna shares a daughter, Everly, with ex-husband, Channing Tatum.
J.Cole & Melissa Heholt
In an essay for The Players' Tribune titled: "The Audacity," the Middle Child rapper confirmed that he and his wife, Melissa Heholt welcomed their second son together. He wrote, "I've been blessed with two sons, learned the delicate art of balance between parenthood and career, had the pleasure of working with a ton of talented artists as a featured rapper, spent 10 magical days recording a Dreamville album in Atlanta and put a lot of time and energy into sharpening my sword and growing as an artist."