A month after she called Instagram out for removing a Palestinian post, Bella Hadid tells ELLE's Véronique Hyland that she wants young girls and boys to know that it is okay to demand justice and be empathetic.
She said, " I want young girls and boys to know that it is okay to use your voice and demand justice for what is important to you. I want them to know it's okay to be empathetic and gentle, but to be strong and speak your truth at the same time."
Featuring in the cover of ELLE's August 2020 digital issue, Hadid also talked diversity and work post-quarantine in a story accompanied by photos shot on the iPhone 11 Pro Max by her sister and colleague in the modelling/fashion industry, Gigi Hadid.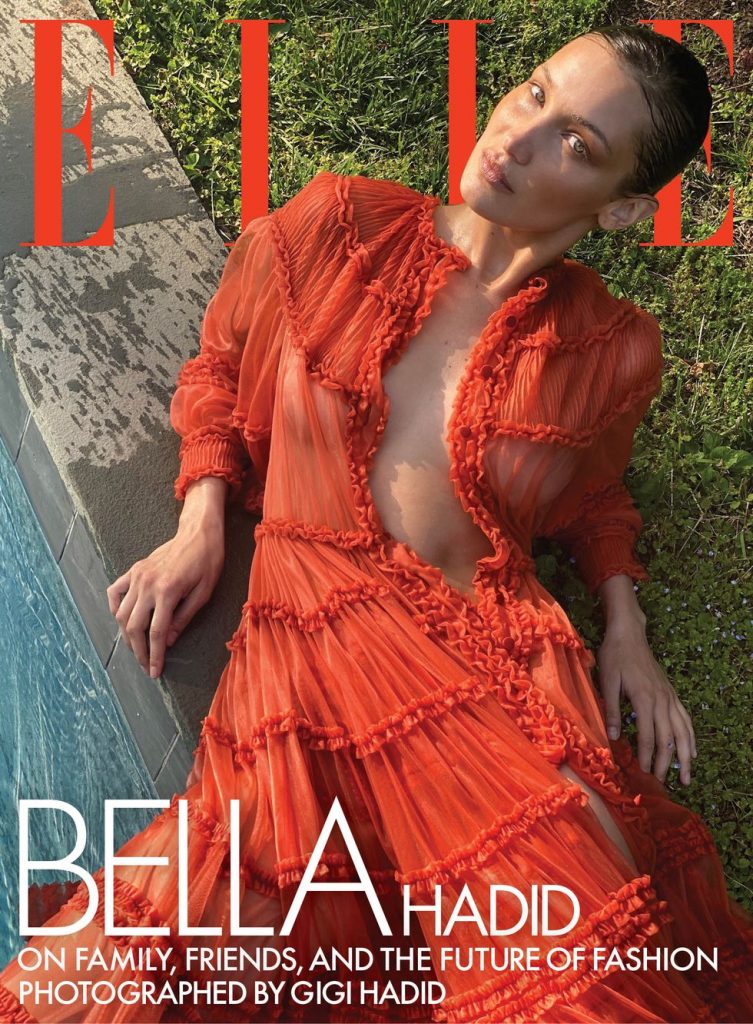 "I think that our sets will be smaller and more intimate, which will be nice for a change. We'll also need to be aware of not using the same makeup brushes at shows, and implement many other health regulations to keep people safe. There is a lot to learn and a lot to do, but I feel with the right people, fashion can change everything," Bella said on the future of work as a result of COVID.
Since quarantine started around March, Bella has been in seclusion with her family at their farm in Pennsylvania. When asked what she missed about New York City and life pre-quarantine, she said, "I miss smiling at people. I miss hugging, a lot. I miss walking around and listening to music. "
Us too Bella, us too.