Every time we wear heels to an event, it is common practice to bring a handy pair of flip flops. No matter what the event is, or how big our purses are, we bring fail-safe solutions for that dreaded moment, when our feet just can't take any more abuse. Of course, the best way to combat this problem is to choose comfortable shoes in the first place, but let's face it, not every event calls for crocs, or our personal favorites, Birkenstocks!
How To Wear Heels Without (Too Much) Pain
Even if we do plan ahead, and wear our most comfortable heels, there always comes a certain minute or hour, when we can't take much more. So, as we all start dusting off our heels and getting back out there again (Covid was rough), we have some tips to try and help you get back into the swing of things.
View this post on Instagram
Tip #1:  Go For Preventative Measures!
Okay, we all know that as much as we want to wear flats everywhere we go, there are some events where we just have to show off our heels. And on that occasion, we suggest trying these tricks by Who What Wear in the video below.
As a summary, for these particular tips and tricks, you will need:
Deodorant — it acts as a blocker to prevent blisters!

Medical Tape — a weird but helpful way to alleviate nerve pain by taking some of the pressure off!

Baby Powder — it soaks up any moisture in the shoe to keep your feet from slipping around in your heels!
Now, remember, as always, when heeding advice, not everything works for every person. Ask your doctor or a professional, before trying anything new, especially if you have a medical condition, or any concerns at all. If you try these, let us know how they worked for you!
Tip #2:  Pick The Shoes That Are Right For You!
This may seem like a no-brainer, but during our pitch meeting, discussing this article, we found that most of us, writers and editors included, pick style over practicality. Now of course, a lot of times price is a huge factor, but so is style. So if you're like us, and you choose style over comfort, try these tips. See if you can find the best of all worlds, when choosing the perfect heel!
What Do Moms Do?
For this one, we went to the moms. They wear heels too, but must also be able to run after a toddler or two. They want to look good, just like us, in fact, one of our mom crushes, Janet from @endlessmomdiary, is pictured below. She's wearing strappy heeled sandals and looks amazing.
View this post on Instagram
So what are the tips from cafe moms, well, they are listed below.
Make Sure You're Buying The Right Size — remember our feet swell throughout the day, so make sure they're not too snug to begin with!

Pick A Shoe That Has A Platform — it reduces the incline on your foot and will take some of the pressure off the balls of your feet!

Don't Shop For Shoes Until The End Of Your Day — your feet will be a little swollen from the day, and will help mimic what it might feel like at the end of a night or day, wearing heels!

Choose A Wedge — this will add more stability and make for a more comfortable fit!

Try To Find Shoes Where The Heels Are Closer To The Center Of Your Foot Not At The Back Of The Foot — the positioning will be more comfortable!

Select A Strappy Heel — all the straps allow for more structure and support for your foot, thus creating a more comfortable feel!
The TikTok Heel Hack You Should Avoid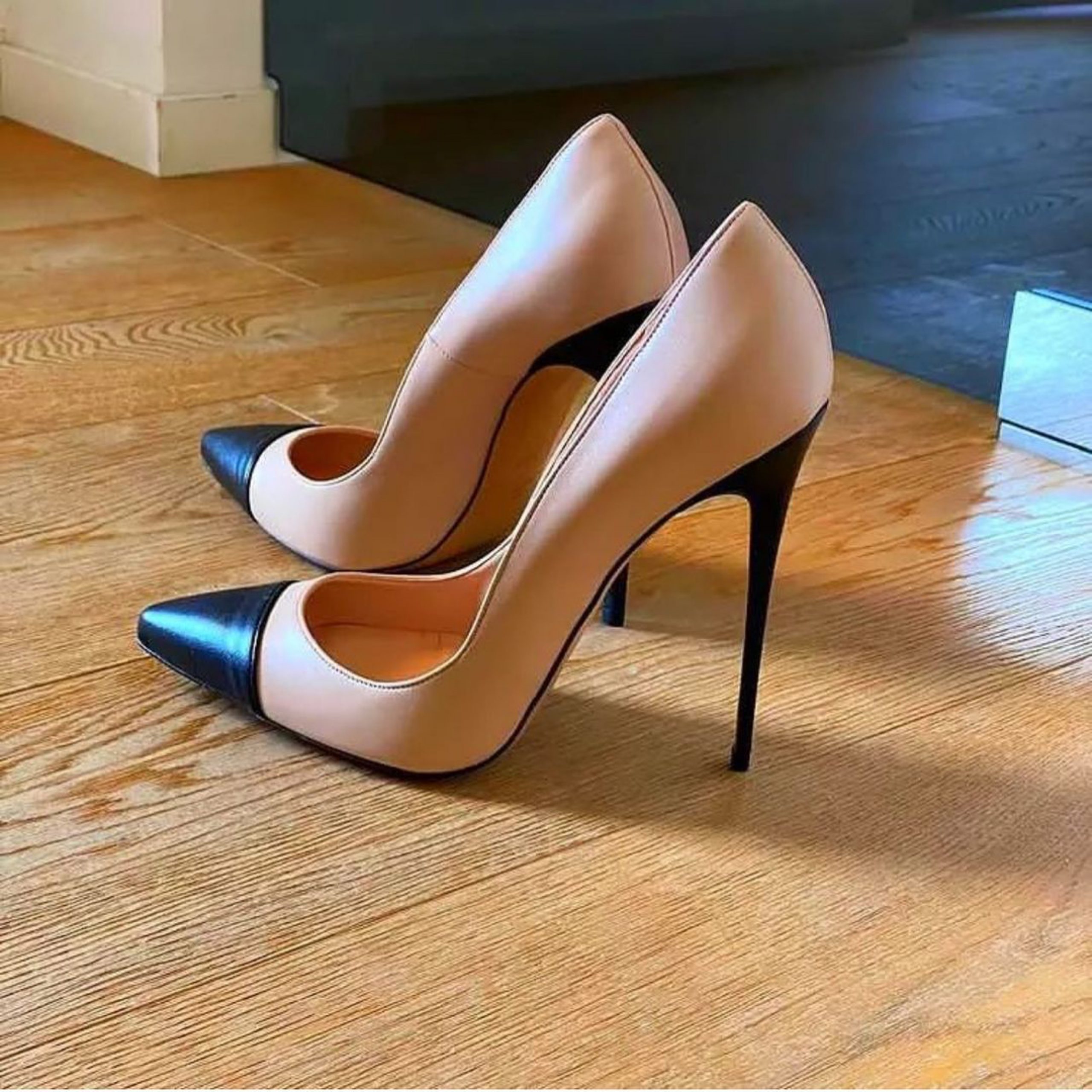 What was the TikTok trend, you may be asking, well, it involves spraying lidocaine on your feet before putting on your heels. Now that ingredient is found in different agents that you can get over the counter, but it dulls important pain receptors in your feet. The ones that tell you if there is something wrong. For instance, a pediatrist based in the New York area, Hillary Brenner, D.P.M., told Shape Magazine that
I'm not a fan of using this product to ease pain when wearing heels. There is a reason we have pain receptors in our feet. Using such a spray and, in turn, ignoring those signals can potentially lead to minor issues, such as blisters; it may also cause you to "miss signs of developing stress fractures… Diabetics are prone to loss of sensation, especially in their feet. They can step on a nail and not even feel it. By using a topical spray to increase the numbness, they can get a blister that can lead to an open wound and not even know it because their feet are numb.
Amy Chang, a video creator on Instagram, tried this out on her own. Watch and you'll see that her feet go instantly numb after applying the agent.
View this post on Instagram
Chang's caption reads,
Out of everything I've tried in the name of beauty this one felt the most questionable ???? lol, but also the most promising. I saw this "hack" for wearing high heels all night long without any pain on the Tok. (Did anyone else see/try this??) I decided a few nights ago that GNO + 4" heels was the appropriate setting for this experiment. Watch my saved stories "Heels Hack" for a morning after recap of how this hack performed!
If you're still questioning why to NOT use this viral heel hack, please read more about the dangers here.
Featured image credit:  Instagram / missrose_heels.