Ruth Bader Ginsburg, U.S. Supreme Court Justice and women's rights icon passed away on Friday, September 18th, 2020 at the age of 87 after battling metastatic pancreatic cancer.
The Supreme Court Justice began her legal education at Harvard Law School with excellent grades and a stellar performance, all while being one of only nine women in a class of more than 500 men and eventually transferred to Columbia Law School where she obtained her law degree in 1959 tying for first in her class.
Ginsburg worked as a research associate and then an associate director at the Columbia Law School Project. Notably, she learned Swedish so she could work with Anders Bruzelius, a Swedish civil procedure scholar. The pair co-authored Civil Procedure in Sweden published in 1965.
She was inspired in her thinking on gender equality from her time spent in Sweden where women were 20 to 25 percent of all law students. As part of her research, Ginsburg studied judges, one of whom was eight months pregnant and still working.
From 1963 to 1972, Ginsburg worked as a Professor at Rutgers Law School teaching mainly civil procedure. It was at Rutgers that she began her work fighting gender discrimination co-founding the Women's Rights Law Reporter, the very first law journal in the U.S spotlighting solely on women's rights.
Leaving Rutgers in 1972, RBG took up another Professor position at Columbia Law School becoming the first tenured woman and co-authored Sex-Based Discrimination: Text, Cases and Materials, the first law school text on sex discrimination with Kenneth M. Davidson and Herma Hill Kay.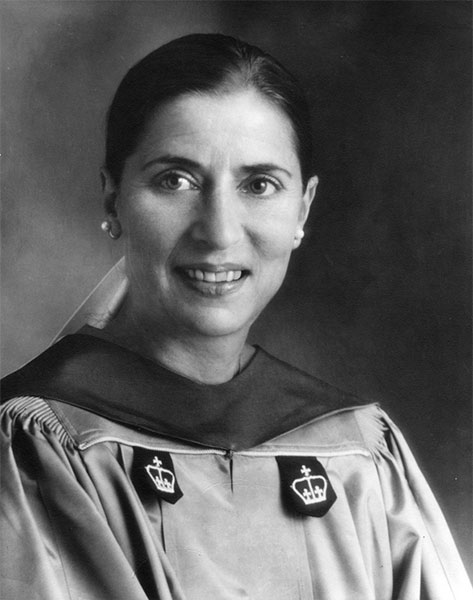 Also in 1972, Ginsburg co-founded the Women's Rights Project at the American Civil Liberties Union (ACLU), and in 1973, she became the Project's general counsel. As general counsel, Ginsburg won several landmark courses in front of the Supreme Court, including Reed v. Reed which extended the Equal Protection Clause — or equal protection under the law — to women for the first time.
Ginsburg served on the U.S. Court of Appeals for the District of Columbia Circuit on nomination by President Jimmy Carter for thirteen years until her appointment by President Bill Clinton to the U.S. Supreme Court in 1993, when she become the second female justice on the Supreme Court in history after Sandra Day O'Connor.
The Justice served on the bench for over 27 years.
"Women's rights are an essential part of the overall human rights agenda, trained on the equal dignity and ability to live in freedom all people should enjoy."

Justice Ruth Bader Ginsburg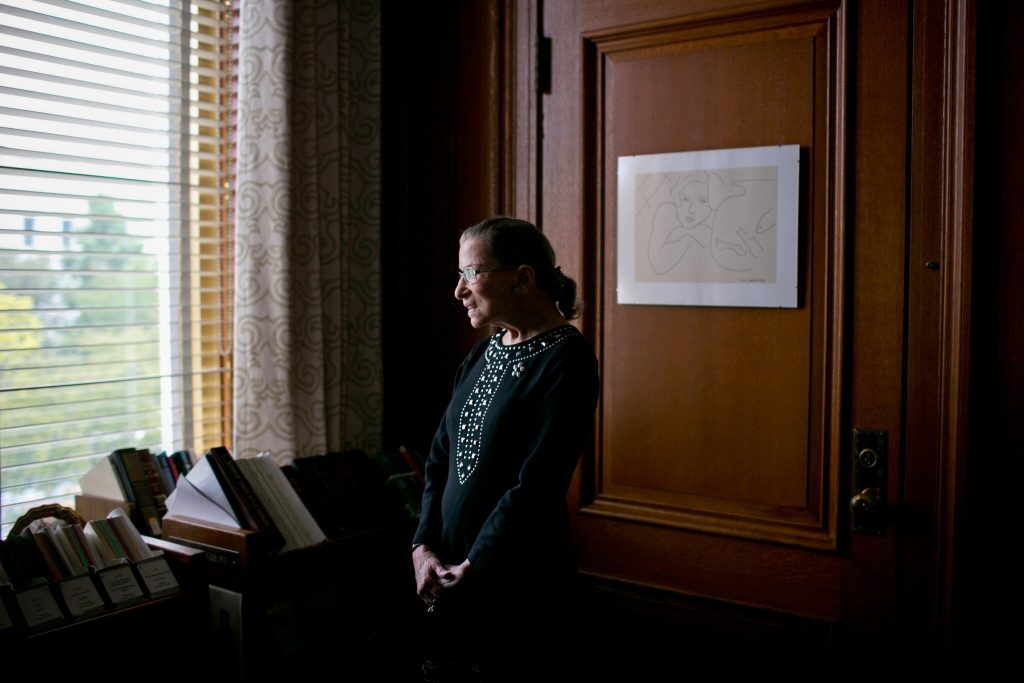 "When I'm sometimes asked 'When will there be enough [women on the Supreme Court]?' and I say 'When there are nine,' people are shocked. But there'd been nine men, and nobody's ever raised a question about that."

Justice Ruth Bader Ginsburg
Since her passing, tributes and celebrations ring all over the world in honour of the life of the icon, Justice Ruth Bader Ginsburg, nicknamed 'RBG' or 'Notorious RBG'.
Her story shows a passion for education, law, equality and women. She leaves behind a legacy of strength against all odds and will forever be remembered as an inspiration to many.