Titan Jewell Weatherspoon is going to be a big brother!
Gracing the front cover of the November 2020 issue of Women's Health, Kelly glows with a little surprise — a pregnant belly!
She and her husband, Tim Weatherspoon, are expecting baby #2!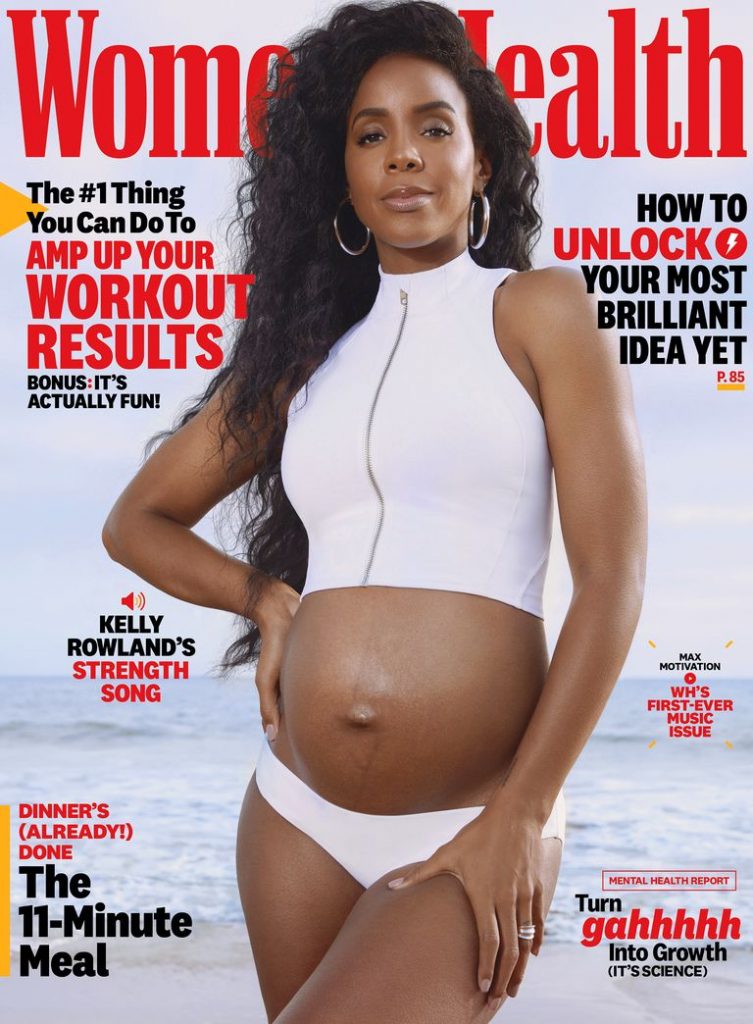 Speaking to Women's Health's Dawnie Walton, Kelly talks pregnancy, music and fitness.
She told Walton of the pregnancy, "We had been talking about it loosely, and then COVID happened, and we were just like, 'Let's see what happens."
While the baby news was great for her and her family, Kelly couldn't help but imagine she was letting her fans down. "I was thinking, Oh my god, my fans are gonna be so disappointed.…They wanted an album first, but they got a baby!" she said. "And I was like, 'I have to figure this out so they get both.'" A determined spirit, Kelly has.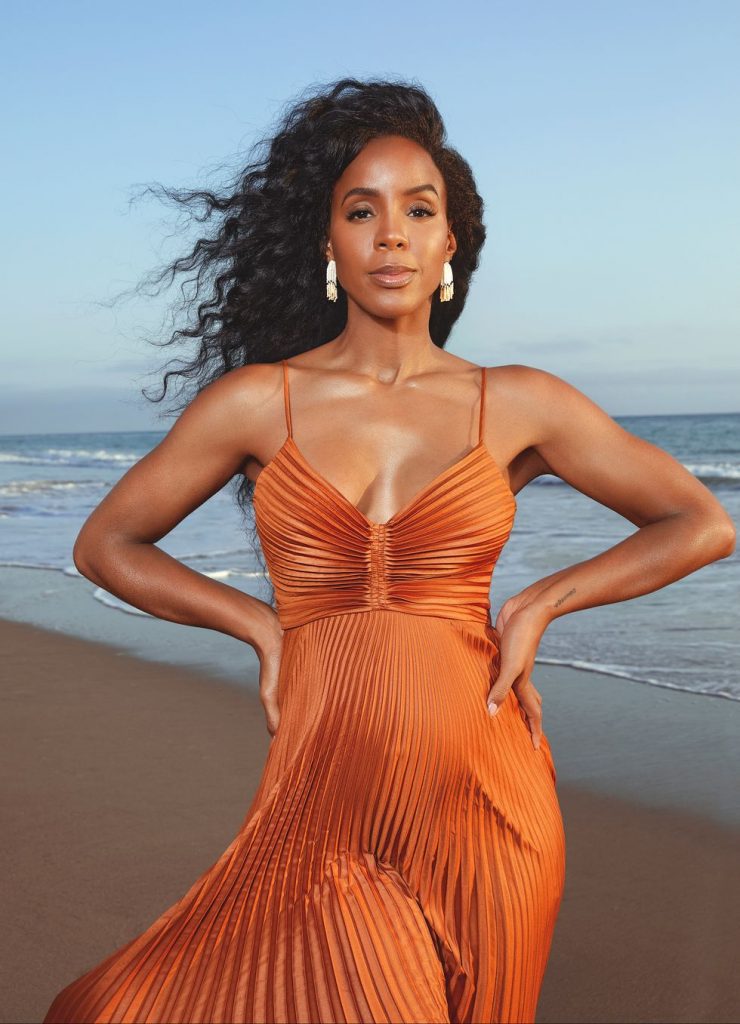 While she was careful to not reveal too many details about her upcoming music, fans can expect Kelly to boost body confidence — like she did in her latest single Coffee — but there's more of Kelly to discover as she will, through her music, share her personal experiences. "I'm learning so much about myself, and the things that I missed. You say, 'I'm fine, I'm fine'—and yeah, I'm fine—but there are things I would have liked to have experienced from a father," she said.
Working, staying healthy and playing with her 5 year-old-son, Titan — who has taken a recent interest in extinct reptiles, Kelly is moving to her own beat. "I'm gonna look like a real dinosaur, with this belly in the middle," she says, laughing.
Read the full interview here.