On the third anniversary of the Grenfell Tower tragedy, Meghan Markle sent a message of appreciation to volunteers at The Hubb Community Kitchen.
The Kitchen was put together by survivors at Al Manaar Mosque following the gruesome fire incident on June 14th 2017 to provide food and refuge for the families of the 72 lives lost three years ago. Till this day, the Kitchen remains fully operational offering support and meals to members of the community.
The Duchess of Sussex has visited the Kitchen on several occasions and teamed up with the volunteers, in order to raise funds for charity, on the cookbook, Together: Our Community Cookbook. It has sold over 130,000 copies and raised over £550,000 exceeding the goal of £250,000.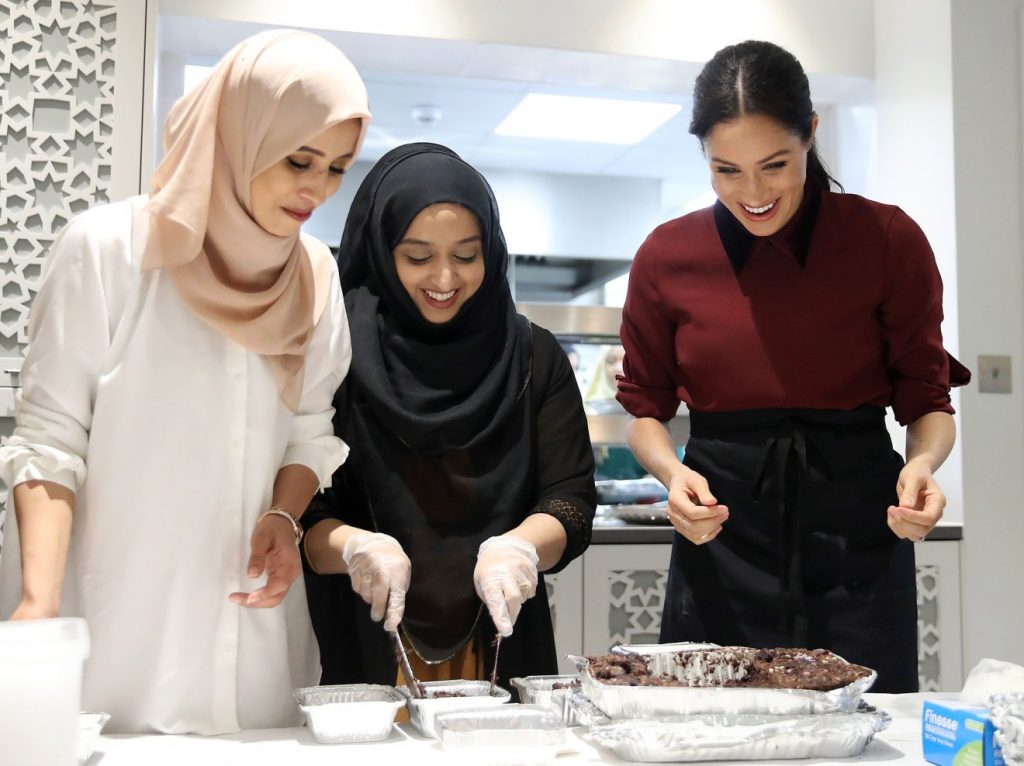 The Evening Standard reported yesterday, June 14th, that the Duchess sent an audio message to the volunteers honoring them as "the example of love in action."
She said, "I think back to when I met all of you and how you had all come together in the wake of what you experienced in your community."
"And now what you have done is such an inspiration, you continue to give back, you continue to to put love in action. And that's really what Hubb is all about… we know it means love but you are the example of love in action, and that is your purpose."
"I'm so proud of you, so is Harry, and we are sending so much love to you from across the pond and thinking of you today, as I'm sure it's a difficult day, but also one where you can look at how much you've accomplished in the past three years, and how you continue to give back and be an example for all of those around you."
The Coronavirus pandemic halted the public enquiry into the Grenfell incident but it is set to resume July 6th.